Does your mouth water when you hear the words…PF Changs lettuce wraps??  If so, you have to try these PF Changs inspired Turkey Lettuce Wraps.  They are quick, easy and flavorful with minimal ingredients needed.  Best of all, they can be made in the comfort of your own home.  

Hello food lovers! If anyone is up for Asian Cuisine, I have a treat for you.  Today I will be sharing a delicious and most flavorful recipe for Turkey Lettuce Wraps.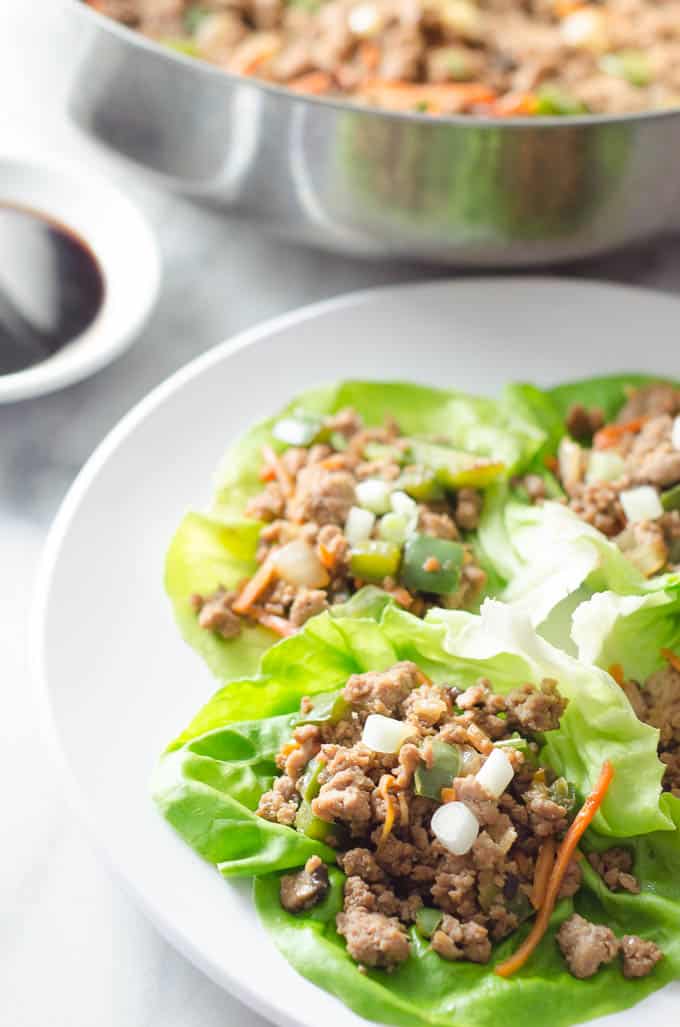 I first discovered lettuce wraps when a coworker invited me to a PF Changs restaurant.  Due to my picky eating habits, I was a bit worried about the type of food that would be available.  Immediately upon entering the restaurant, my perception changed and I felt at ease about the establishment.  Mainly due to the great customer service and casual dining atmosphere.  I was feeling the ambience!  My coworker ordered the lettuce wraps as an appetizer for the table, so I tried one.  From that point on, I was hooked!  Now I have to get them every single time I go.
Lately, I have been craving lettuce wraps but with a soon to be 20 month old running around the place, it's a bit challenging to go out and have an enjoyable evening with my family.  With that being the case, I decided to bring a piece of PF Changs home and make my favorite dish with a twist, Turkey Lettuce wraps.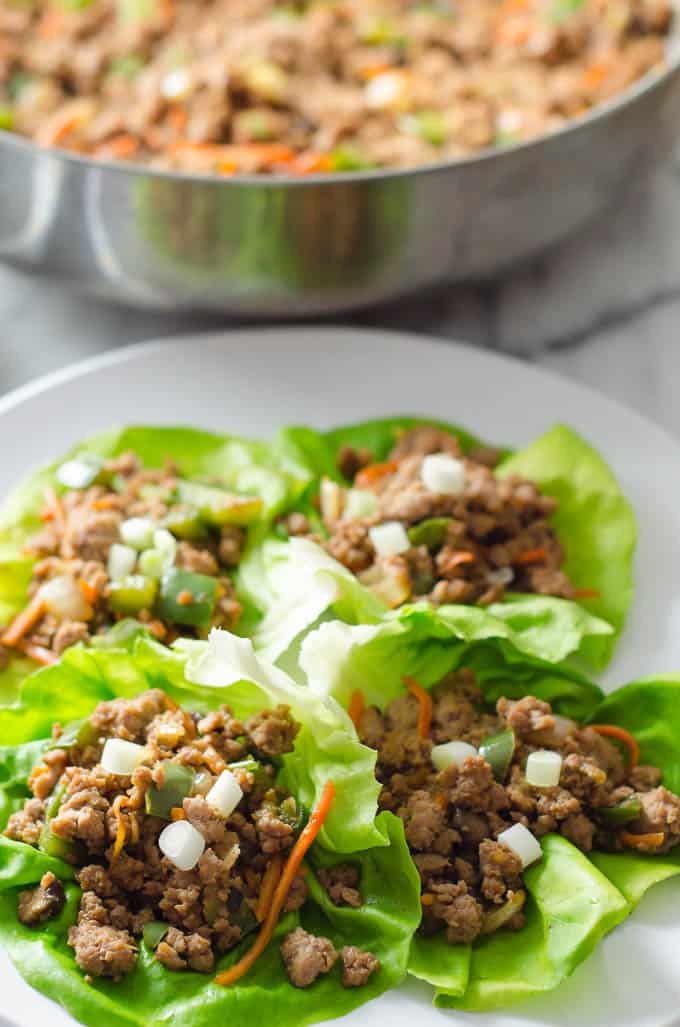 I am so glad I did. They were super easy, quick and packed with flavor.  I ate four before I told my husband the food was ready!  LOL!  I know, I know, I should have eaten more but who else would I share this wonderful dish with?  I just couldn't help myself.  I will definitely be making these more at home and you should, too.  Let me know if you ever decide to bring a piece of PF Changs home with you.  If PF Changs is not your cup of tea, tell me your favorite restaurant dish that you decided to make instead.  I promise I won't get mad.
Hope you enjoy!
DON'T MISS OUT!
Join Our Community for Exclusive Updates and a FREE Recipe Card Delivered Straight To Your Inbox
Turkey Lettuce Wraps
Ingredients
3 tablespoons soy sauce
2 tablespoons hoisin sauce
1 teaspoon vinegar
1 teaspoon honey
2 garlic cloves, minced
1 teaspoon ground ginger or ½ tablespoon fresh
1 tablespoon olive oil
1 lb of ground turkey
½ onion, diced
½ green pepper, diced
1 cup shredded carrots, loosely packed
Bib Lettuce
Green onions for garnish
Instructions
) Mix the first 6 ingredients in small bowl.
) Heat olive oil in a skillet over medium heat. Add ground turkey and cook until it is browned, about 5 minutes. Chop up the turkey as it cooks.
)Add onion, green pepper and carrots and cook for about for about 2 minutes.
) Add sauce mixture and cook for about 2- 5 minutes until the sauce is coated and warmed.
) Place about ½ cup of meat mixture on lettuce and serve.