This blueberry mint lemonade is so refreshing and the perfect touch on a nice sunny day.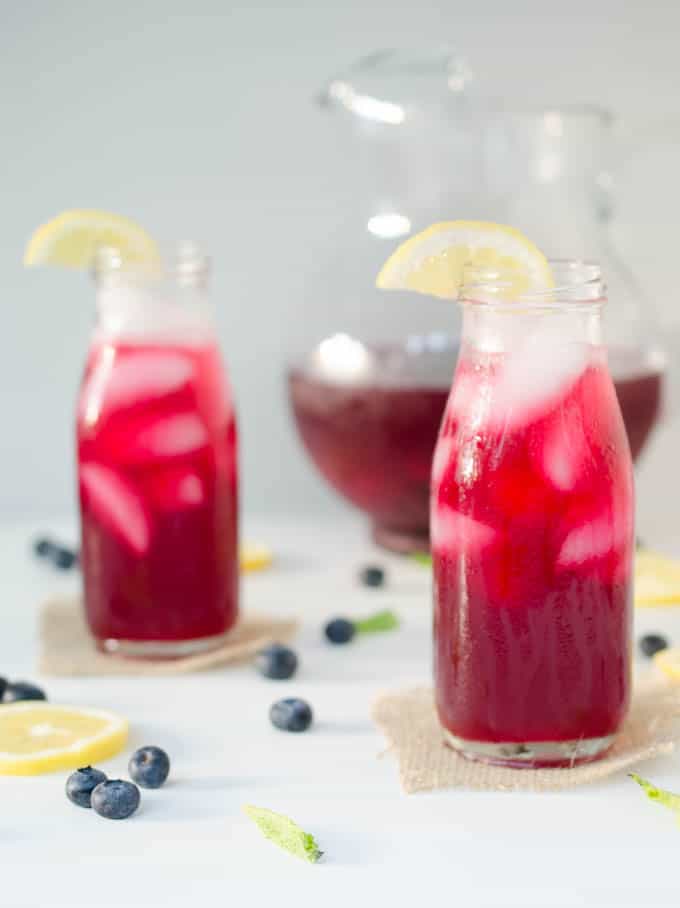 Hello beautiful people!  I hope your day is going well.  Not sure if you are located here in the DC metropolitan area, but as an FYI, it is beyond hot for mid-July weather.  Yesterday when I went out for lunch within seconds I was drenched in sweat like I just came from the gym.  I guess they call it Summer for a reason, LOL!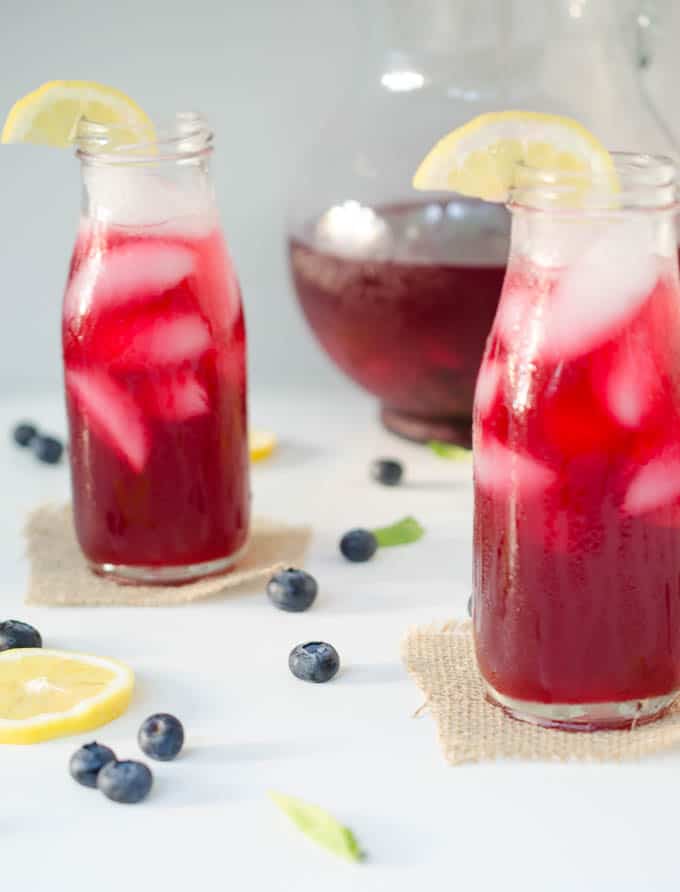 Anywho, sweating like that inspired me to create something refreshing, fulfilling and delicious.  That is why I'm so very excited to share with you this refreshing blueberry mint lemonade.  Lately when I get home in the evening and after it cools down I pour a glass, sit on the front porch, and watch the boys play outside.  This blueberry mint lemonade is delicious and the hint of mint makes it so refreshing when it's in the high 90's.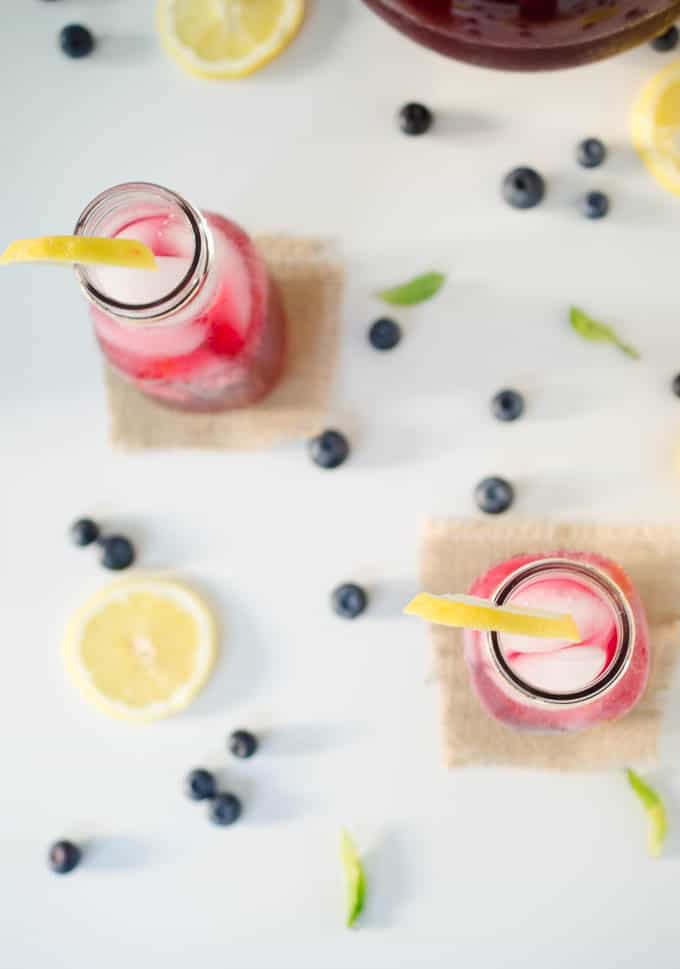 When you get a chance, do yourself a favor and go make a batch.  Make sure you have either friends and/or family over so they can enjoy your creative blend.
Let me know how it goes.
DON'T MISS OUT!
Join Our Community for Exclusive Updates and a FREE Recipe Card Delivered Straight To Your Inbox
Blueberry Mint Lemonade
Ingredients
2 cups of sugar
2 cups of water
2 cups of blueberries
10 mint leaves
2 cups of lemon juice
6 cups of water
Instructions
) Place the sugar and water in a sauce pan and bring it to a simmer on medium heat.
) As it begins to simmer and the sugar dissolves completely put the blueberries in the syrup.
) The blueberries will cook down. Once they cook down remove the mixture from the heat.
) Add the mint to the pot. Let it sit until it cools.
) Once the mixture is cooled remove the mint leaves.
) Pour the mixture into a serving pitcher.
) Pour the lemon juice into the pitcher.
) Start with 4 cups of water taste and add more water based on your preference.
) Refrigerate for about 30 minutes until cool.
) Serve with ice.
Let's be friends and keep in touch on 
Facebook
,
Pinterest
and 
Instagram
.