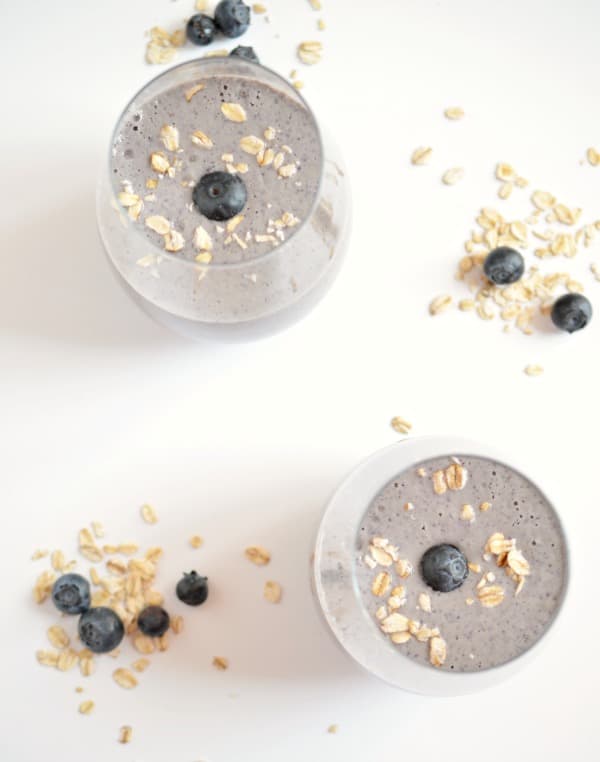 Blueberries. A banana. A little bit of oatmeal, milk, and a few other ingredients. Guess what that makes? This wonderful blueberry banana smoothie. I am really starting to like blueberries. So if I get on a blueberry kick, don't mind me, it will die down soon. I definitely know how to wear out an ingredient. LOL   I must say this smoothie is quite tasty and very fulfilling. To top it off you can have it on the go YAYYY! I love an on the go breakfast because mornings are just not my cup of tea. I tip my hat off to all of you early risers! Even though I get up and get my day started I rather sleep in.  On those days I need something quick I tend to throw stuff in the blender and have breakfast on the go.  This recipe is easy and doesn't require much. Try it out on that day you sleep in and don't have much time to get out the door.
Blueberry Banana Smoothie
This blueberry banana smoothie only has a few ingredients and can be made in a hurry.
Ingredients
½ cup ice
1 medium banana, frozen
1 5.3 oz container of greek yogurt, plain or vanilla
2 cups of fresh blueberries
½ cup almond milk
½ cup oats
1 T honey, optional
Instructions
) Put ingredients in a blender in the order listed.
) Blend until desired consistency.