*This post is sponsored ad content by McDonald's but as always the content and opinions are my own. *
Can you believe it is already October?
I tell you time just flies when you are managing the schedule of 3 kids.
Before you know it, it will be time to dress the little ones up for Halloween!  Yep! Halloween!
Do you remember back in the day when McDonald's used to have game pieces on some of their menu items and you could peel them off to potentially win?  I used to love it!
Well guess what?  This October, McDonald's is bringing us a new and exciting game called Trick. Treat. Win!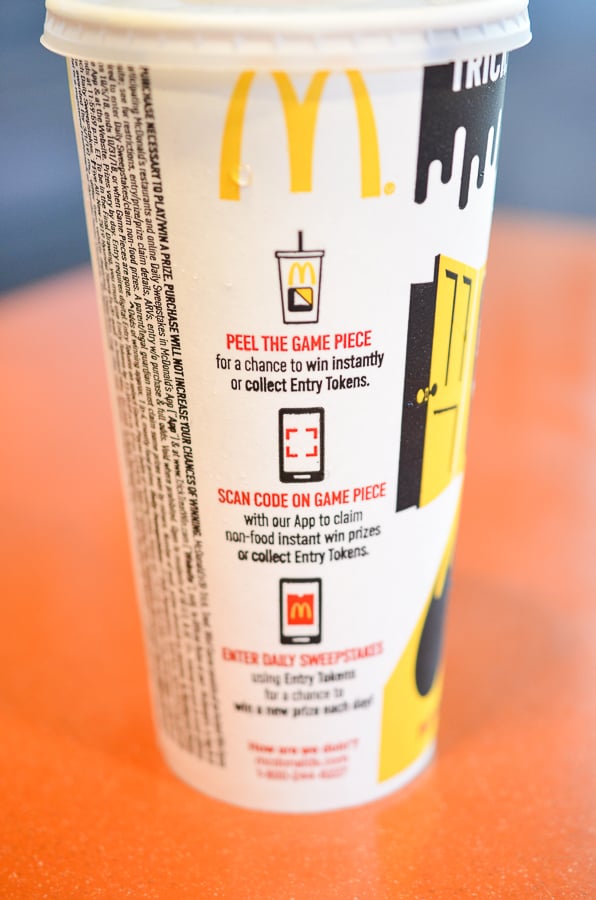 Yep! You heard me correctly!
Let me tell you how it works.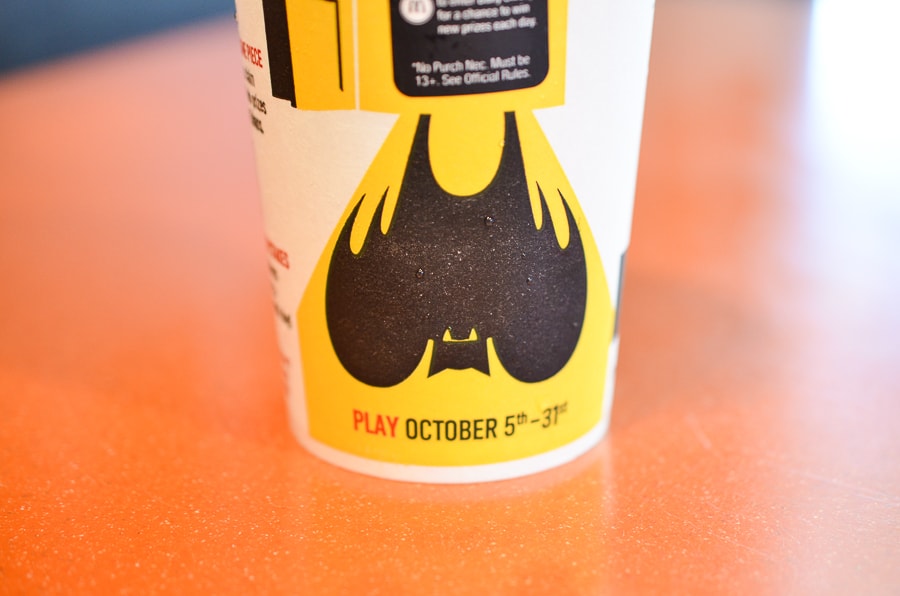 Between October 5th and October 31st you can go to your local McDonald's and play the Trick. Treat. Win! Game!  Mine is literally right on the corner from my house. Yippy!
All you have to do purchase one of the participating products list below from McDonald's:
McDonald's Trick Treat Win Products
–  Quarter Pounder ® with Cheese
–   6 pc Buttermilk Crispy Tenders
–   10 & 20 Piece Chicken McNuggets (20 piece has two game pieces)
–   Large Fries (has two game pieces)
–   Medium cold drink
–   McMuffin Sandwiches
–   Hash browns
–   Medium and Large hot McCafé beverages
–   Medium cold McCafé beverages
There are 1 in 4 odds of winning prizes instantly, including great food prizes! Some of the items carry 2 game pieces which increase your chances. How cool is that!
OF COURSE I ordered my McDonald's favorite! A Medium drink of iced cold sweet tea! Yum!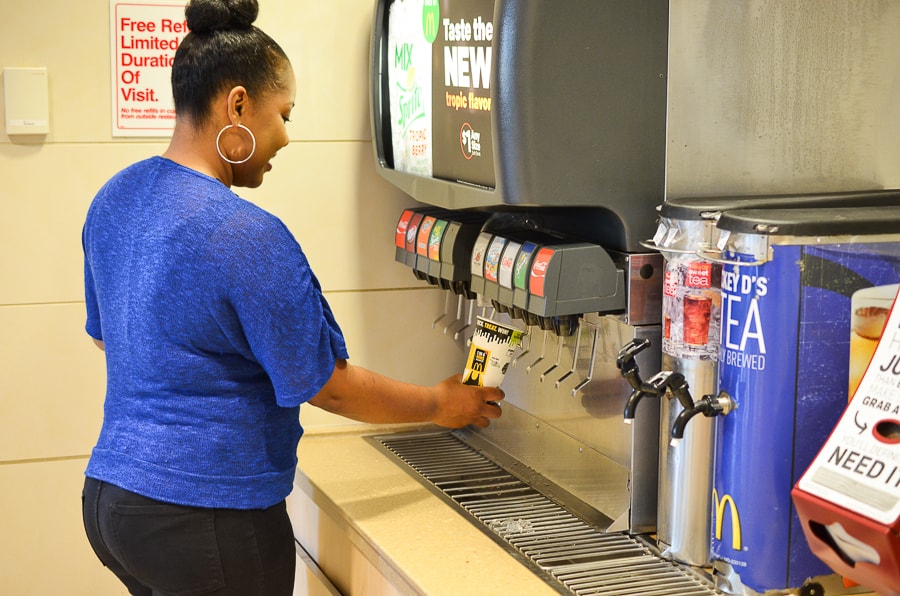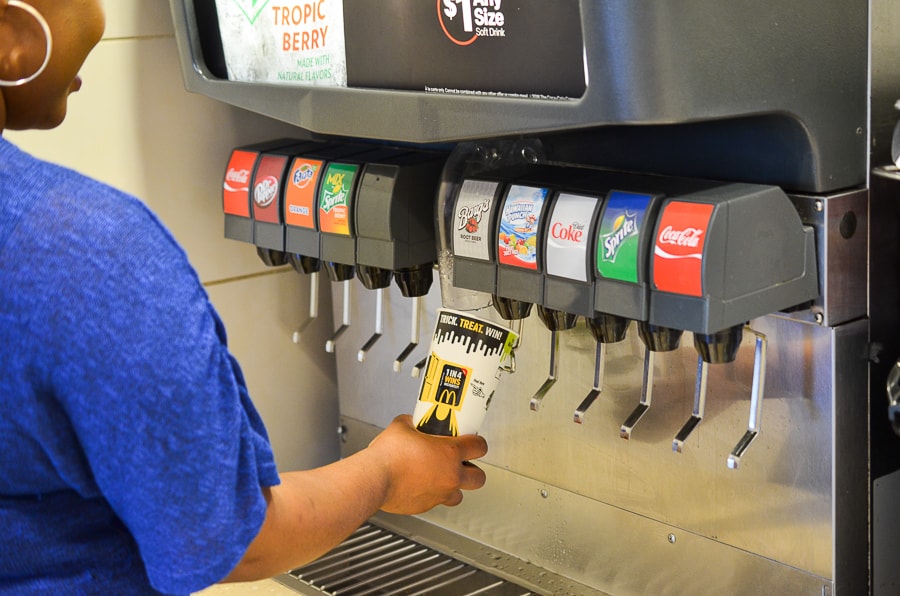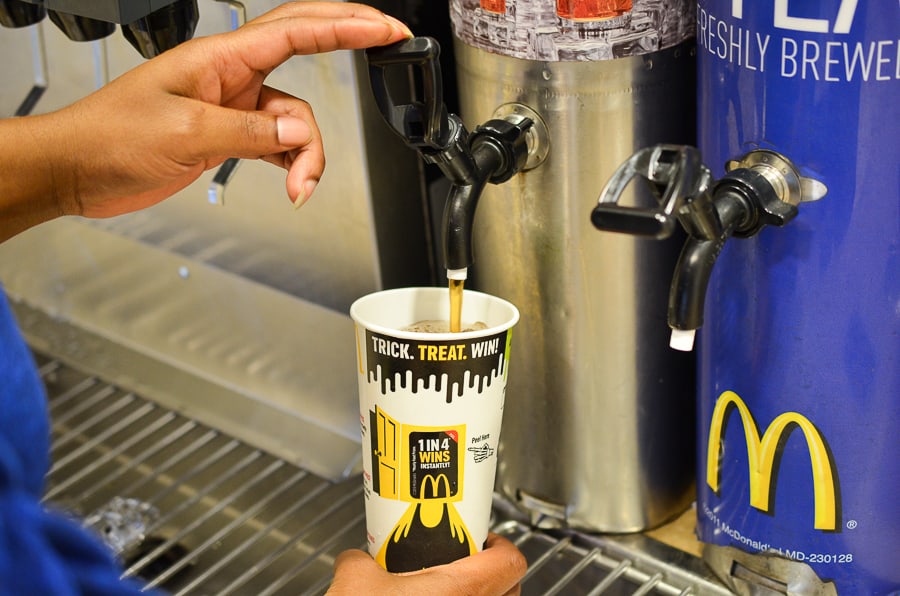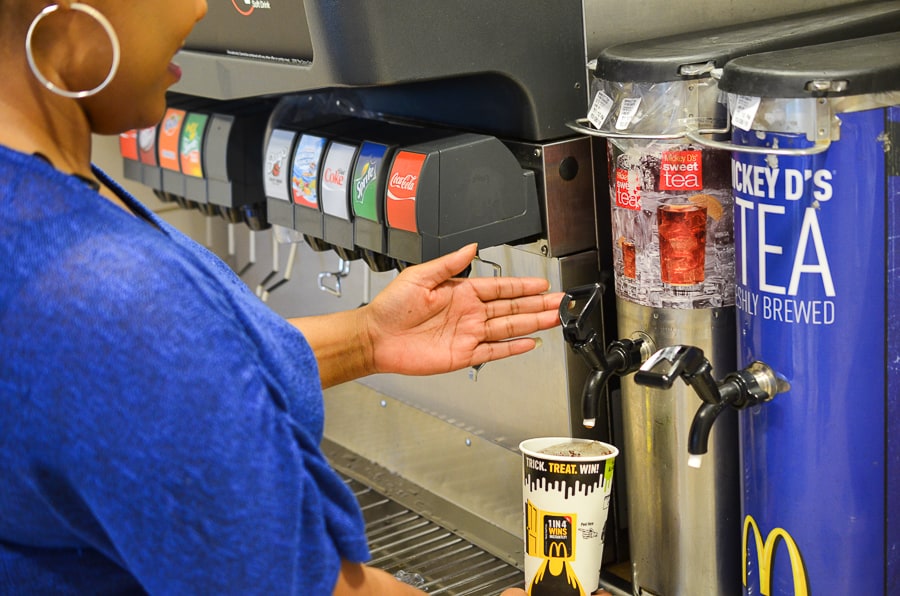 Since we've moved to this area, I just love how I can have some "ME" time, by going right down the street and picking up one of my favorite beverages before picking up my kids from daycare.  Especially on hot Fall days in Northern Virginia, LOL! We have weird weather in this area, I know.
Legal: NO PURCHASE NECESSARY. Only open to 50 US/DC, 13+.  Subject to Rules at www.TrickTreatWin.com, which include no purchase instructions.