Skip the fast food and opt in for this Succulent Sweet Stir-Fry Shrimp-N-Chili dish!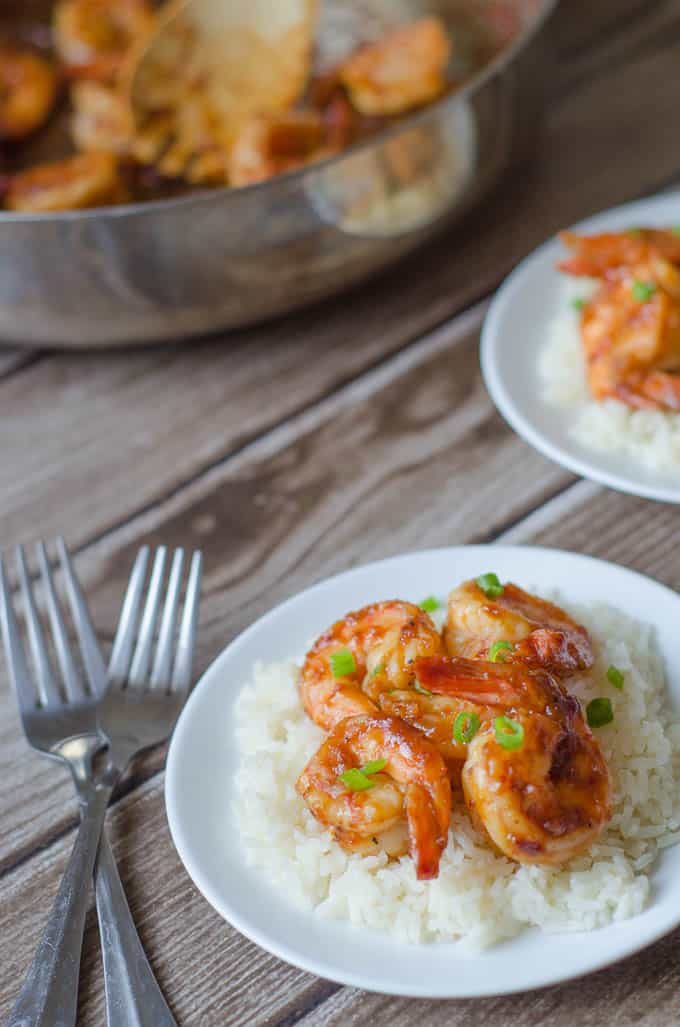 Hello everyone! I hope you are having a wonderful day. I must say it seems like my days are running into each other with all of these extracurricular activities.  Commuting an hour and a half to and from work, taking my son to basketball practice, getting the baby fed, all while trying to be a successful entrepreneur is a bit challenging at times.  To be quite honest, dinner is the last thing on my mind.  What makes it worst is that I hate eating the same thing over and over or always resulting to fast food. That brings me to this Sweet Stir-Fry Shrimp-N-Chili meal that can be made if you are pressed for time.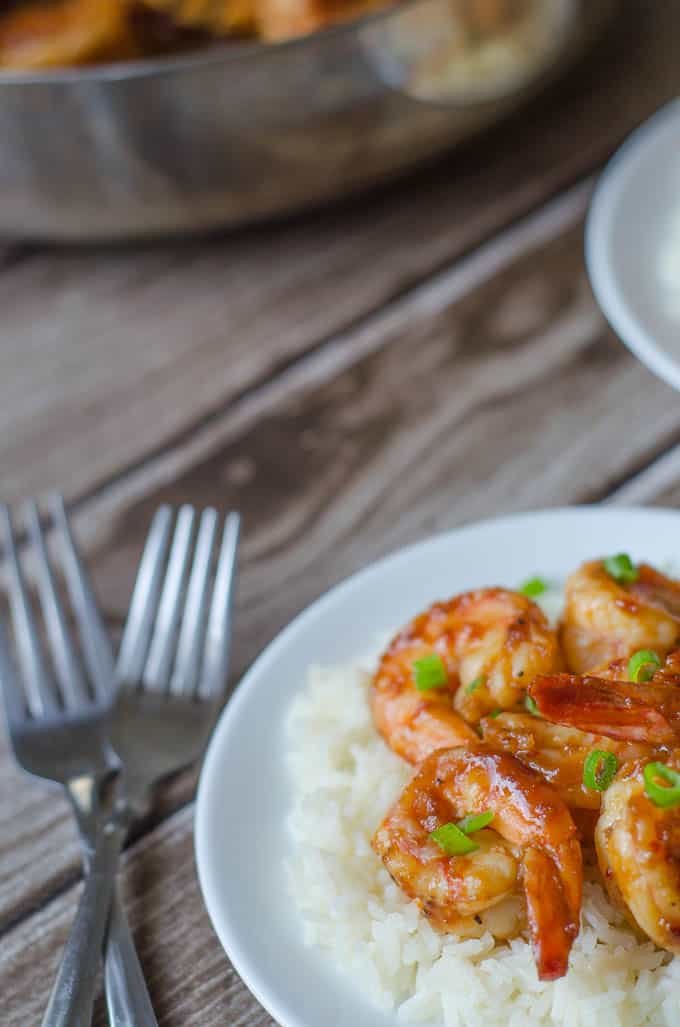 This recipe is so easy to make and requires very little ingredients. I bet you have at least half of the ingredients in your pantry already.  Imagine this, throwing the sauce ingredients into a bowl, putting the shrimp into the skillet to cook, then combining the two into one bowl with the sauce on top. VOILA! Dinner is served. Grab the easy button because it can't get any easier than that!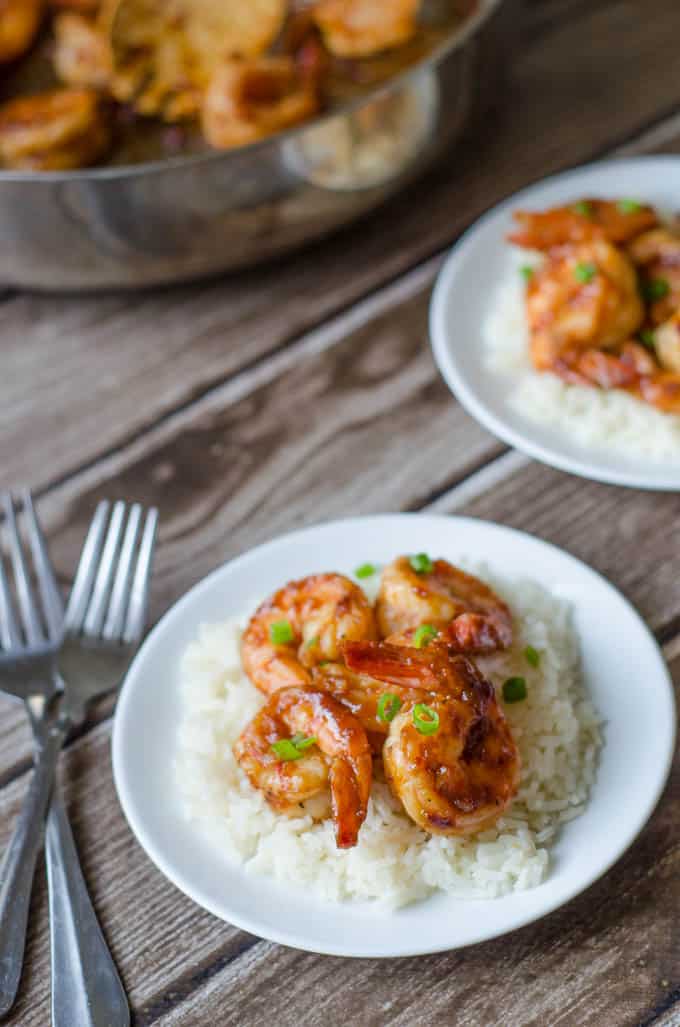 Go ahead and try this dish while timing yourself.  Afterwards, let me know if this is something you would add to your quick minute meals arsenal.  Enjoy!
Shrimp-N-Chili
Skip take out and make this quick weekday meal.
Ingredients
Sauce
2 tablespoons soy sauce
2 tablespoons brown sugar
2 tablespoons apple cider vinegar
1 tablespoon chili garlic sauce
¼ teaspoon ground ginger
Shrimp
1 pound shrimp, tails on
½ teaspoon salt
¼ teaspoon pepper
2 teaspoons corn starch
2 tablespoon vegetable oil
2 cloves of garlic, minced
Instructions
Sauce
Mix all sauce ingredients together in a bowl.
Shrimp
Pat the shrimp very dry and place them in a bowl. Toss with the salt, pepper, and cornstarch.
Heat a large frying pan on high heat. Add the cooking oil and swirl to coat the bottom of the pan. Add the cornstarch coated shrimp to the skillet and spread out in one layer. Let fry untouched for 1 minute on each side. Remove the shrimp from the frying pan.
Return the pan to the stove. Add a little bit more oil if needed no more than a tablespoon. Turn stove to medium. Add the garlic and cook for about 30 seconds until fragrant.
Add the cooked shrimp back into the skillet. Pour in the sauce mixture and bring to boil. Let simmer for an additional minute until the shrimp is cooked through. Serve with rice.