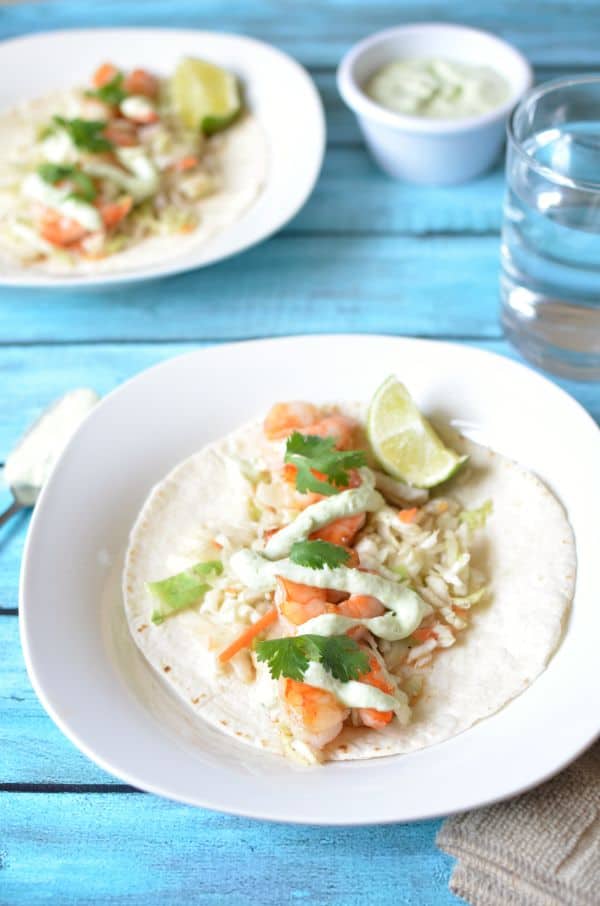 It's shrimp taco night y'all!!!  Tacos are a saving grace! They are easy, quick, and satisfying. What more can you ask for when you want to get a meal on the table for your family with little time to spare?
There are several ways to make tacos, but when you have a hungry and impatient family,  you have to be ready roll!  During one of our busy weeks, I decided to make the quick dish,  "Shrimp Tacos". Boy oh boy, I'm sure glad I did. Our oldest child had basketball practice and I needed to run a few errands.  Being that I was able to cook up this favorable dish it saved us money and some valuable minutes on the clock.  It was healthy and jammed packed with flavors that would make your mouth water.
If you feel like having the best of both worlds, try this quick dish and let me know what you think.

Try out these Shrimp Tacos and let me know what you think.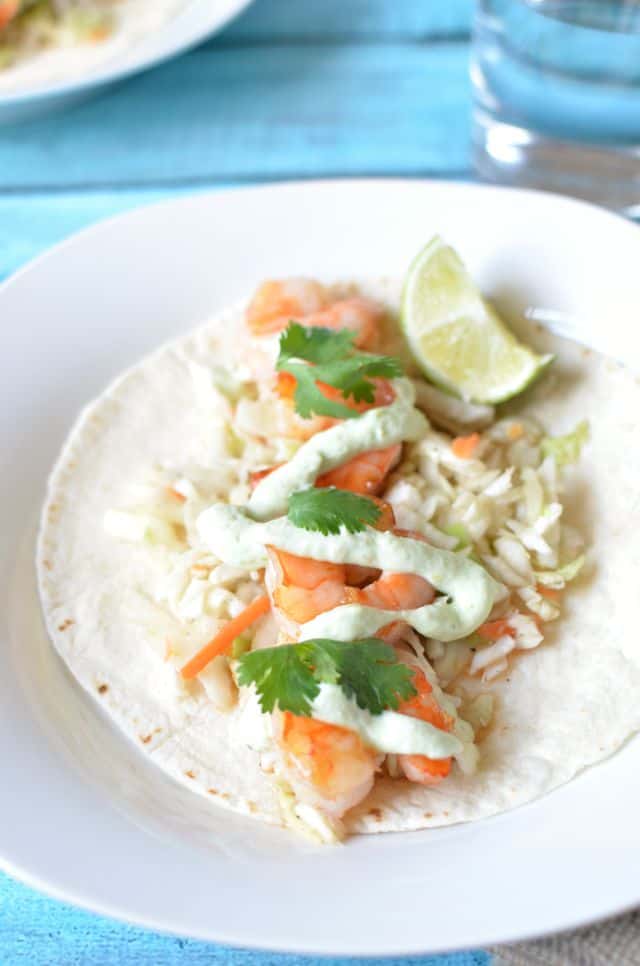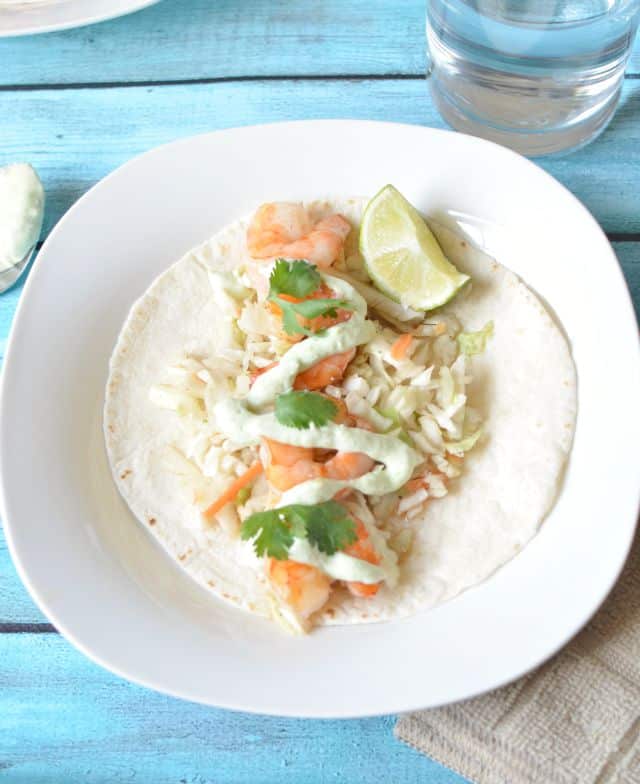 Spicy Shrimp Tacos with Avocado Sauce
Ingredients
For the Shrimp:
½ cup honey
1 clove garlic, minced
½ T sriracha
1 tsp water
1 tsp cornstarch
1 lbs frozen jumbo shrimp, thawed and shelled
For the Slaw
1 bag of coleslaw
1 lime, juiced
a pinch of salt, to taste
a pinch of pepper, to taste
For avocado sauce
1 5.3 oz plain Greek yogurt
½ avocado, mashed
1 lime, juiced
a pinch of salt, to taste
a pinch of pepper, to taste
tortillas for serving
Avocado cream sauce for topping
Instructions
For the shrimp: Heat a grill pan or skillet over medium heat. Heat a small saucepan on medium heat add the honey, garlic, and sriracha, about 5 minutes. Mix water and cornstarch then add to saucepan. Simmer for about 5 minutes or until sauce thickens. Add shrimp to pan and cook for about 1 minute on each side until pink. Place shrimp in a bowl and coat with sauce.
For the Slaw: Place slaw in a bowl. Drizzle with lime juice. Stir then season with salt and pepper to taste.
For Avocado Sauce: Mix all ingredients until well blended.
For the tacos: Warm the tortillas in the microwave for about 5-10 seconds Place slaw, about 4-5 shrimp, then drizzle with avocado sauce.