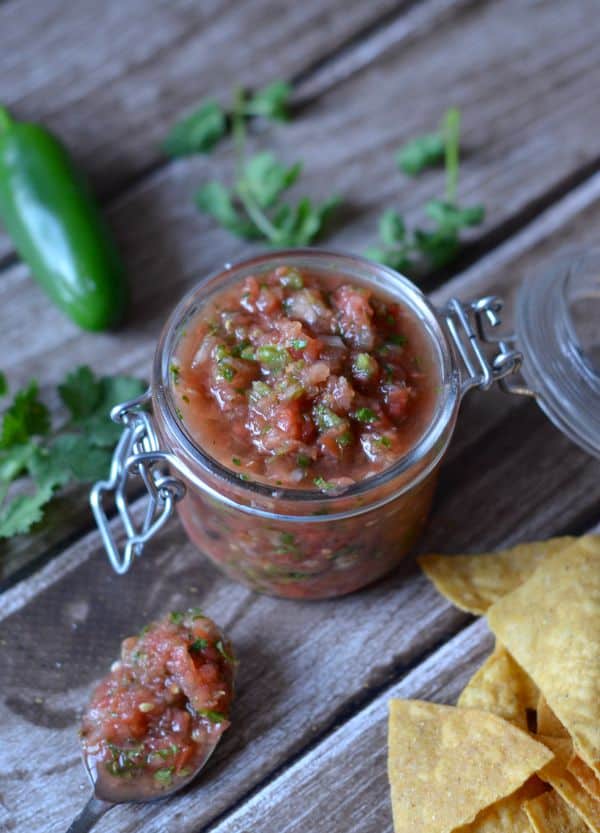 Down, set, hike!!!  Want a delicious appetizer in 5 minutes or less??  See below and then run a slant route to the kitchen to grab your 5 ingredients to begin. Nope, your eyes are not playing tricks on you, 5 ingredients + 5 minutes = FOOD!  🙂  Being that football season is here I can't help but to think of tasty appetizers. I never really was an appetizer fan until my husband and sister-in-law opened my eyes. Whenever we go out to eat, they must get an appetizer!!!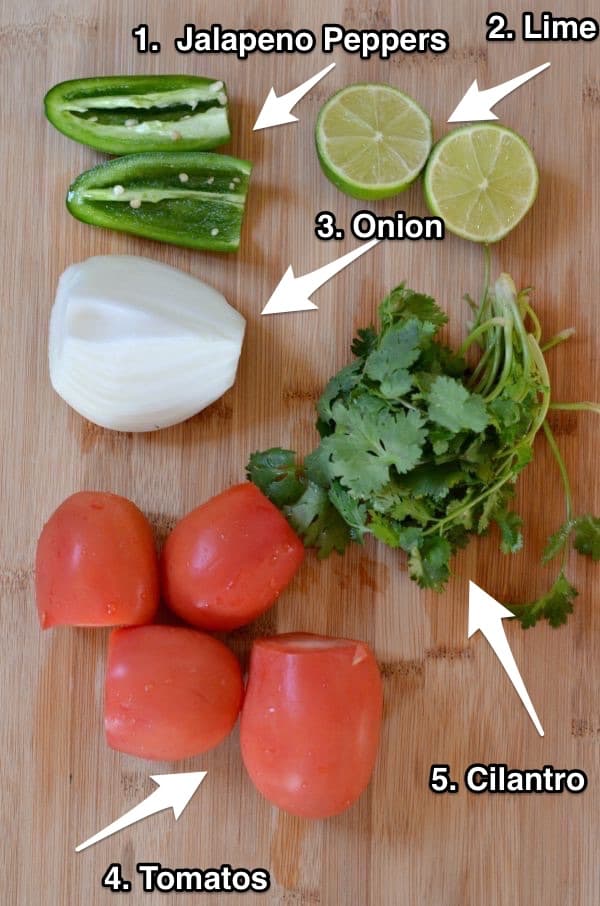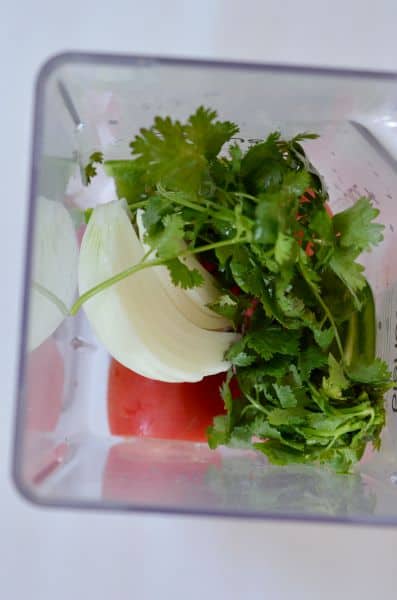 So now that football season is here, I have and excuse to sit in front of the TV and eat appetizers all day right?  Yes…no…maybe?  What I didn't mention is that you can throw it into the blender and voila!  A wonderful salsa within seconds.   Go ahead, give it a try, and provide me some feedback on your experience.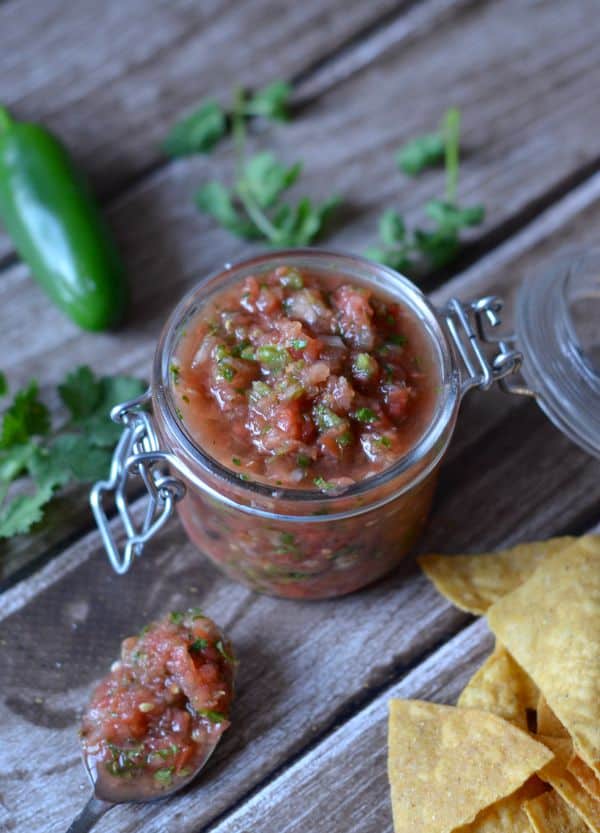 Also, in the comments section below, let me know what your favorite appetizer is and if you have a favorite football team.  Tis the season for some FOOTBALL!!!  GO SAINTS!!!

5 Ingredient Quick Salsa
This 5 ingredient quick salsa is made in the blender in seconds.
Ingredients
4 roma tomatoes
½ of a medium onion
1 jalapeno
½ cup off cilantro
juice of one lime
salt, to taste
Instructions
Put all the ingredients in the blender and gently pulse until you reach your desired consistency.