This crispy cajun fried shrimp recipe provides the perfect crunch with every bite.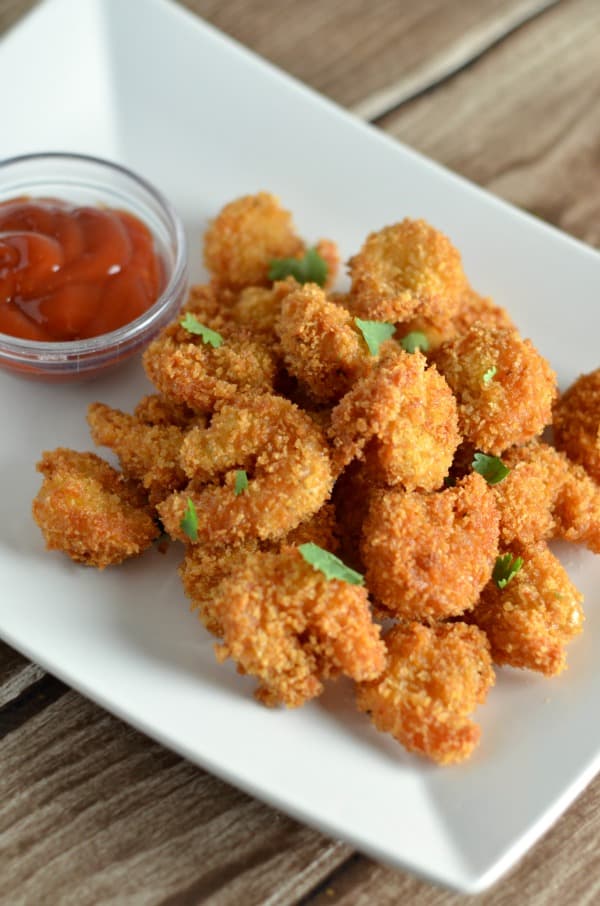 Do you love seafood??? I know I do. Crabs, Salmon, Shrimp you name it, I will indulge.  Please don't judge me.  As a kid, I remember during the summertime at my grandmother's house having fish fries.  Man…let me tell you, I was in heaven when I received my plate.
My mother didn't fry much so it was a treat to me when I did receive the blessing. As a result, I believe I have a fried food weakness. If you say fried anything, I want a piece. That brings me to this JUICY, MOIST, and CRUNCHY Cajun Fried Shrimp!
When my family and I had these succulent sensational shrimp for dinner, they barely could make it out of the grease, let alone to the plate.  They didn't stand a chance.  When we finally sat down to eat they were always almost gone.  Those were the good ole times.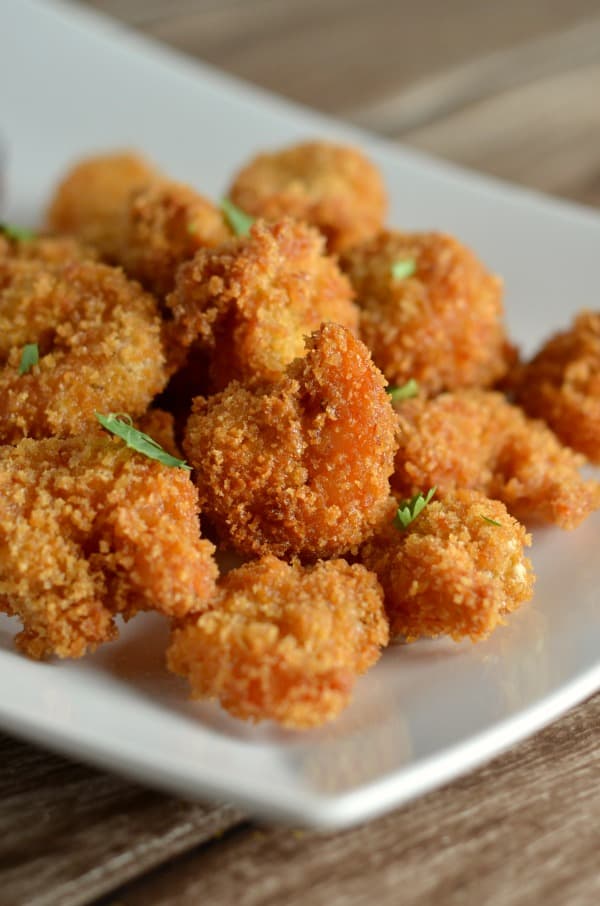 If you enjoy shrimp and fried foods, make this on a Saturday night with some sweet potato fries, and you will not regret it!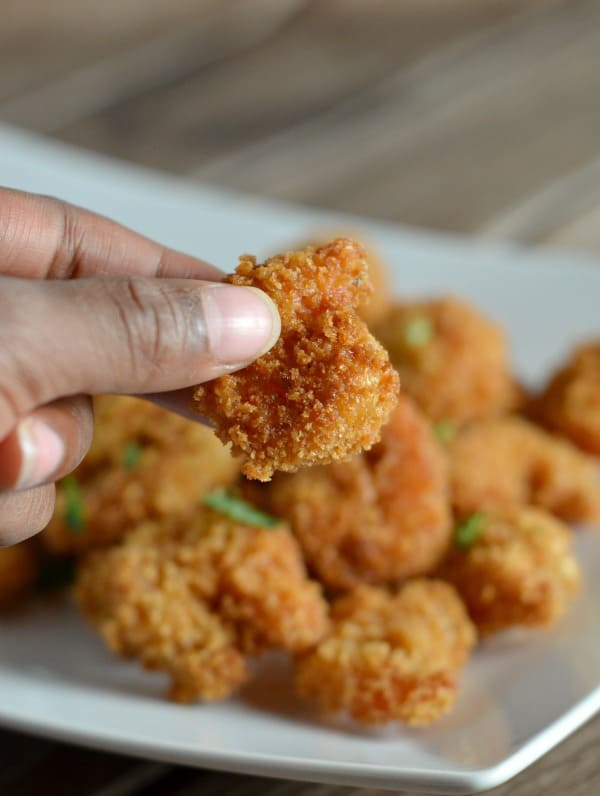 Let me know your experience if you decide to make them this weekend.  Enjoy!
DON'T MISS OUT!
Join Our Community for Exclusive Updates and a FREE Recipe Card Delivered Straight To Your Inbox
Crispy Cajun Fried Shrimp
Ingredients
1 lbs. shrimp, peeled, tail on or off
2 teaspoons cajun seasoning
1 cup flour
3 cups panko breadcrumbs
2 eggs, lightly beaten
vegatable oil, about 2 cups
Instructions
Heat vegatable oil.
Pat shrimp dry with paper towel.
Season with cajun seasoning
Dip in flour, dip in egg, then n panko breadcrumbs.
Fry until golden brown.
Notes
Sprinkle a pinch of flour in oil. If it sizzles the oil is ready.