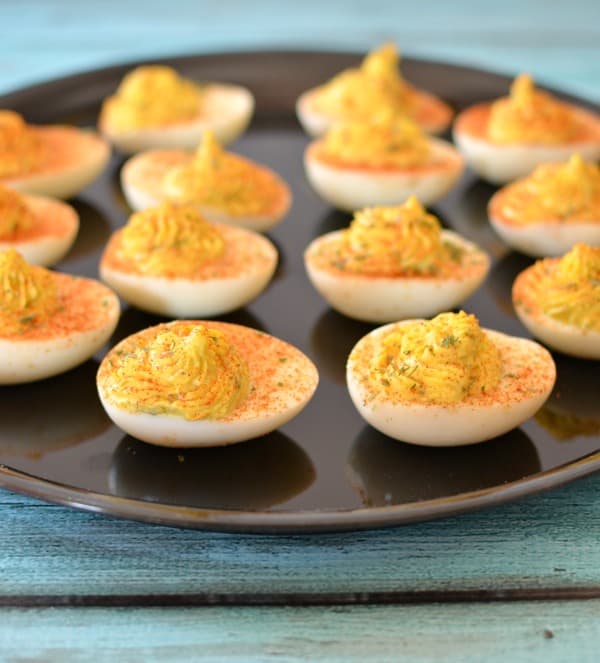 It's cookout season and I must say I love a cookout! Nothing like a variety of good food. It seems likedeviled eggs only make an appearance at special occasions. Why is that? I still don't get that. Anyway, I love deviled eggs. They are so good and addictive. I don't know about you but I have to grab two the first go round. I just can't take a change of going back for seconds and they are gone. Nope, not going to be me. LOL Let me tell you this recipe is easy and quick. Go ahead, sign up to make these at your next event.
Deviled Eggs
Ingredients
6 hard boiled eggs
1 dozen eggs
1 teaspoons yellow mustard
⅓ cup mayonnaise
2 Tbsp sweet relish
1 Tbsp relish juice
Salt and pepper to taste
pinch of sugar
Paprika, optional
Instructions
Cover eggs with cold water. Sprinkle salt in water. Bring to a rapid boil over medium heat. Once boiling, take off the heat and cover. Let sit for 10-12 minutes.
Drain the water and rinse the eggs in cold water. Peel the eggs and slice the eggs . Put yolks in a bowl. Mash up the yolks with a fork. Fold in the mustard, mayonnaise, sweet relish and juice. Add salt and pepper to taste and a pinch of sugar.
Pipe the yolk mixture into the center of the eggs. Sprinkle with paprika. Chill then serve.