Do you ever wonder are there any healthy desserts to buy? Well, I recently discovered a healthy packaged dessert that can be found in Wegmans.Yep, a healthy dessert that you can indulge in.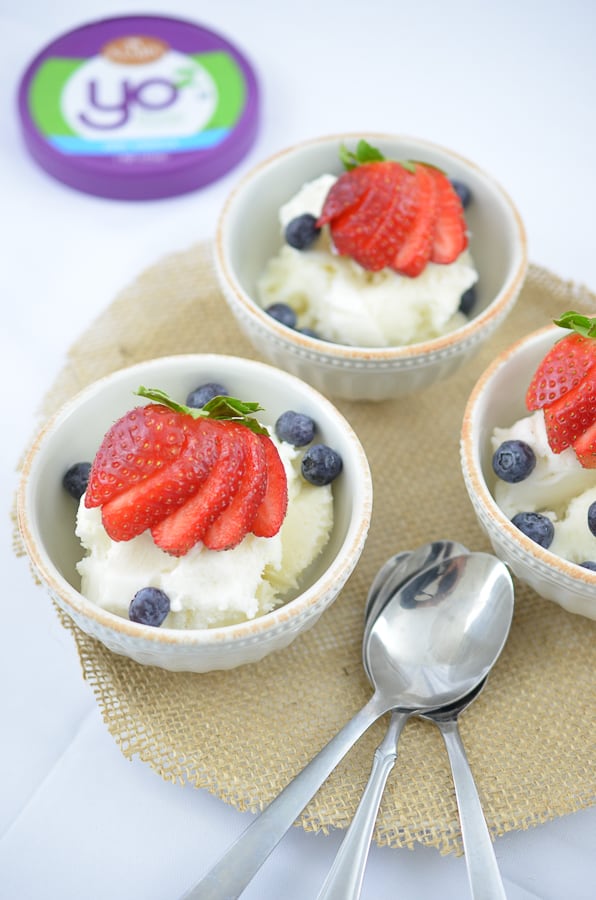 This post is sponsored by Kemps. Thank you, as always, for supporting the brands that help Domestic Dee. All opinions are 100% my own.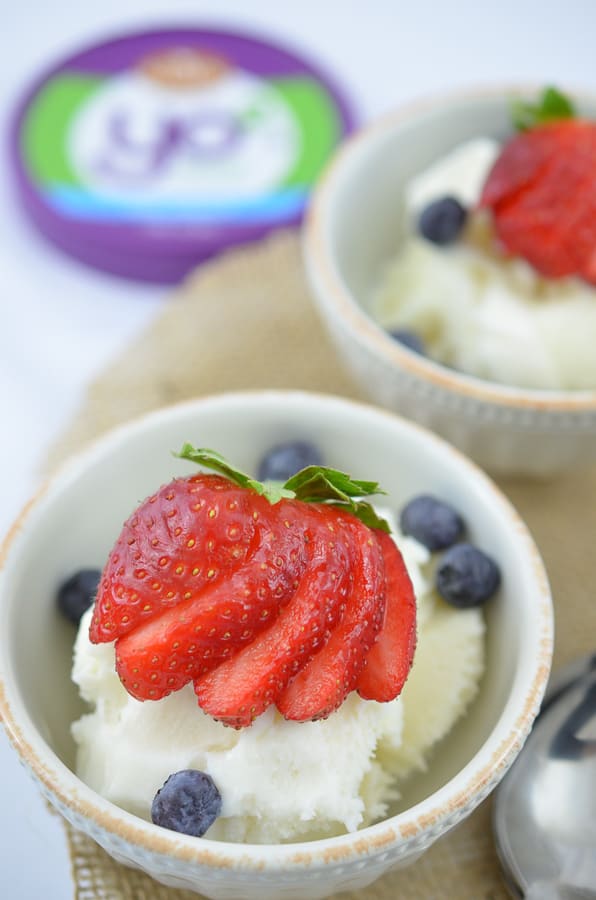 Spring is here and I am excited! But, that means summer is right around the corner. YIKES!!
I guess I better kick it up a notch if I want a beach body!
Regardless, of how disciplined and consistent I am a sweet craving always strikes every once in a while. Plus, I live in a house full of boys that love sweets. Sucks to be me right! Gotta love how the boys can eat and eat and remain slim.
Anyway, when I heard about Kemps Yo² frozen yogurt I wanted to do a cartwheel-I refrained because I didn't want my body aching for a few days. LOL
I just couldn't believe a dessert that comes in six amazing flavors that I could indulge in to satisfy my sweet tooth that's healthy! If this is a dream don't wake me up. Seriously don't.
One of the flavors I purchased was Very Vanilla. I got this because I had some fruit that I wanted to use. So I thought, let me make a Berry treat. I sliced up a strawberry and sprinkled some blueberries on my two scoops of Kemps Yo² Very Vanilla frozen yogurt. I had the honey out to drizzle on top but the sweetness of the yogurt was so perfect I did not need the extra. My family then indulged in this yummy treat!
You may be wondering what is I am talking about. Well, let me tell you a little more about Kemps Yo².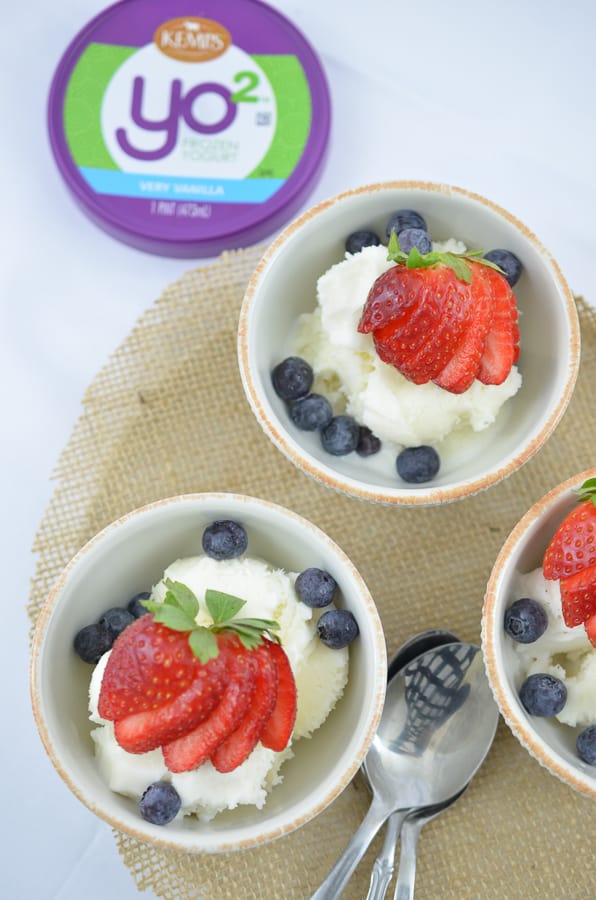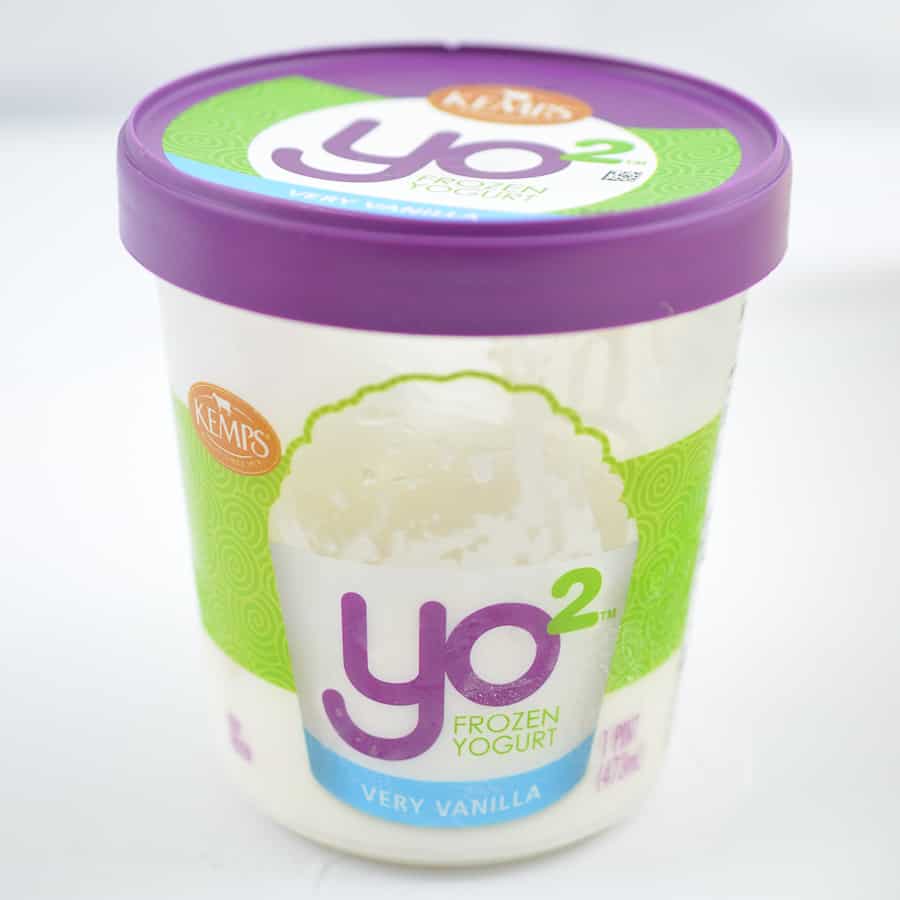 Kemps Yo2 is a naturally wholesome frozen yogurt. It's a healthy treat that you can indulge in with no regrets. Guess what? It comes in six descendent flavors: Very Vanilla, Raspberry Cheesecake, Cold Brewed Coffee, Chocolate Peanut Butter Fudge, Mudslide, and Salty Caramel Cookie Crunch. Sign me up for a treat that is not a crime to my waistline LOL
Why is Kemps Yo² good for you? 
No High Artificial flavors
No Added growth hormones
No high fructose corn syrup
Sounds like heaven in a bite, right? Yea, I know!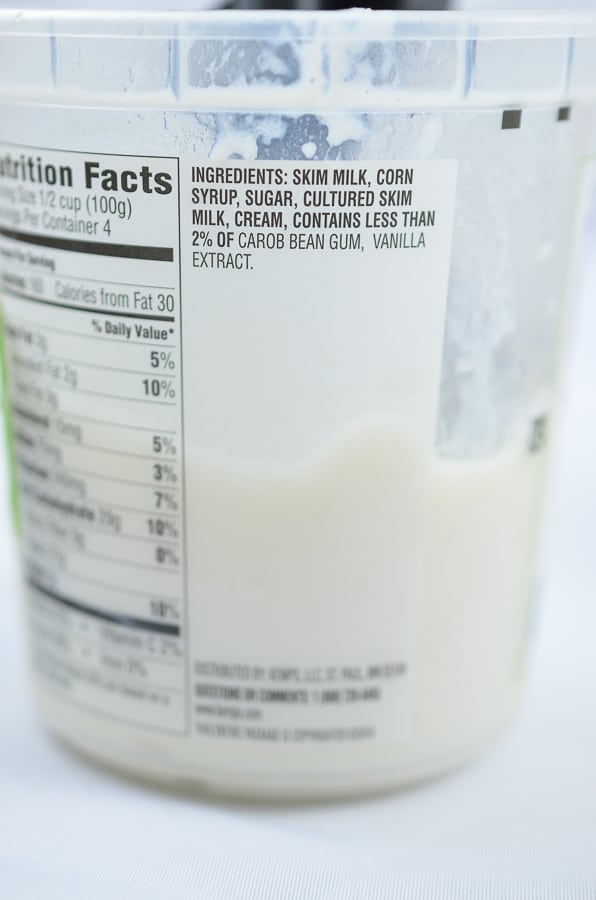 Wondering where can you find this goodness? 
You can find Kemps Yo² frozen yogurt in the ice cream aisle of Wegmans.

If you are not sure of a Wegmans close to you check out their store locator here.
Hesitating?
Don't hesitate on trying this deliciousness! Go indulge in one of Kemps Yo² decadent flavors now!

Which one of Kemps Yo² six delicious flavors do you want to try first?
DON'T MISS OUT!
Join Our Community for Exclusive Updates and a FREE Recipe Card Delivered Straight To Your Inbox