How to Organize Your Spice Cabinet the Easy Way
If you are tired and overwhelmed when you open your spice cabinet, here are a few easy steps to get it back in order.
This 7 step guide on how to organize spices will help you get everything in order and make it easier to find your spices when you need them.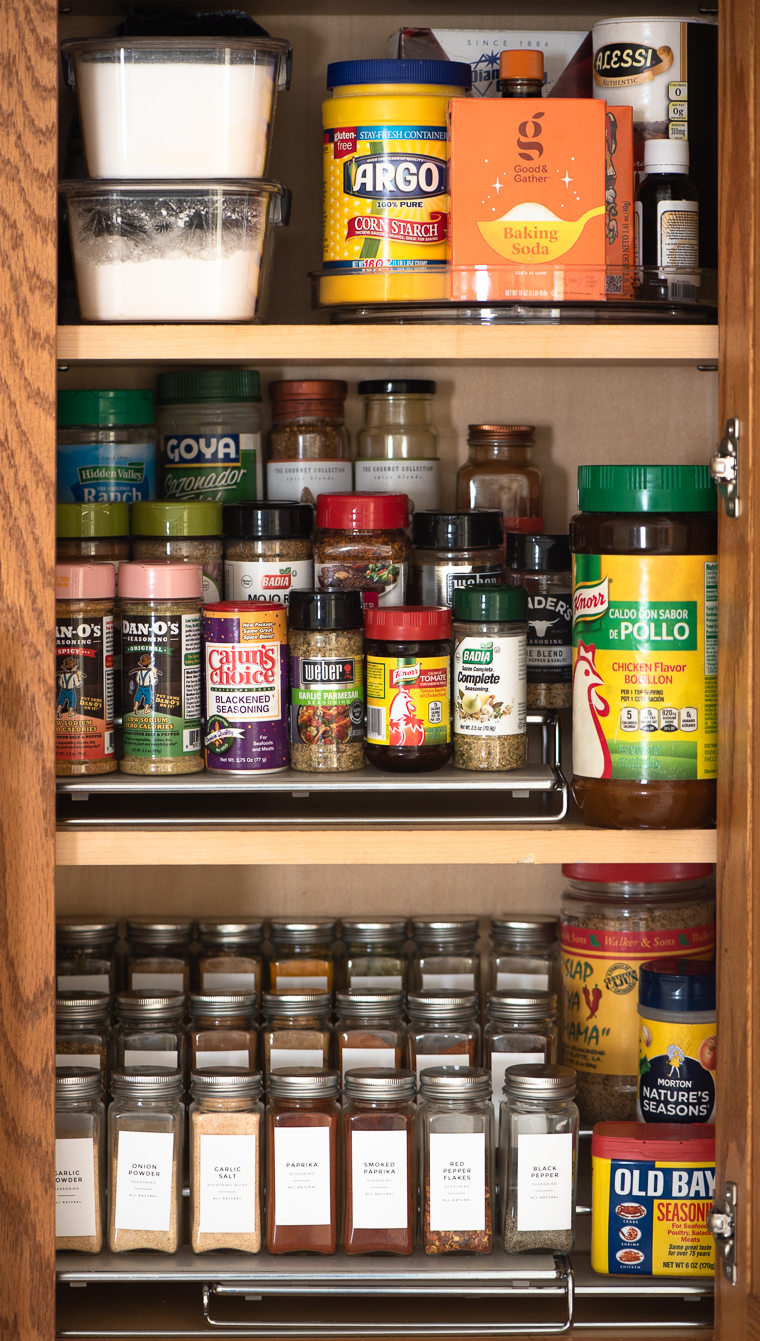 How Do You Organize Spices in A Cabinet?
This post contains affiliate links. See the disclaimer here.
Step 1: Decide on your spice rack and spice container storage options
There are so many different options to chose from for organizing your kitchen spice cabinet. They come in all different shapes and sizes and are expandable.
I wanted to keep it simple and not make the project too overwhelming.
I decided on the following:
I chose a 3 tiered spice rack because this is a great way that I'm able to store a lot of spices in my cabinet space by creating tiered shelves.

I decided to put some of my spices in spice jars for a more cohesive look since spices come in all shapes and sizes containers.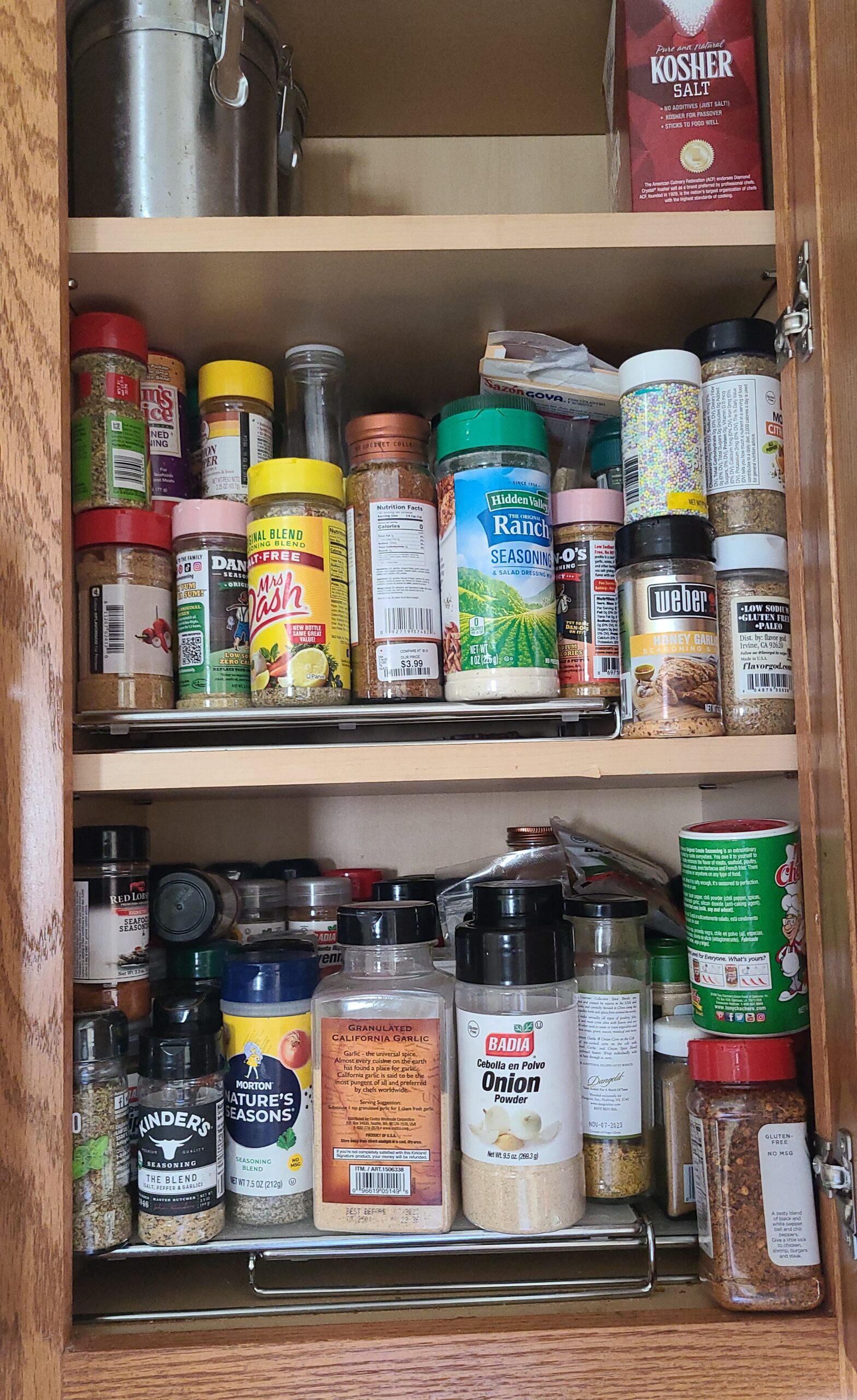 Step 2: Remove All Your Spices from your cabinet
When you remove all your spices you can now review them and separate them into two groups, expired and not expired.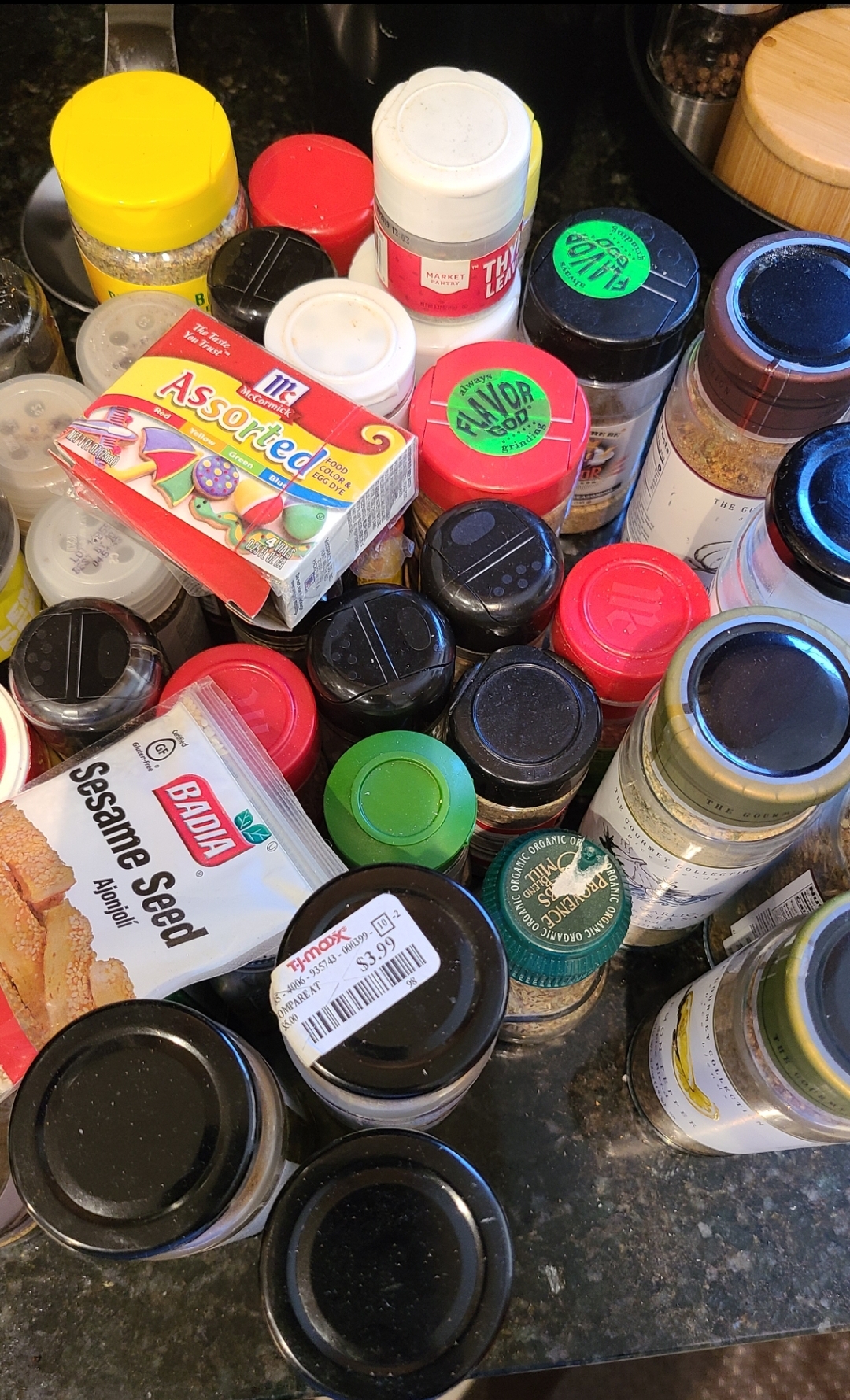 Step 3: Toss Any Old Spices That have Passed the Expiration Date
Now don't just throw them all away at once unless you want to. I do because it is just easier but if you have a lot of expired spices there is a little bit of flexibility with the date spices expire. You should smell and taste to see if there are still good.
You can read more about spice's lifetime beyond the expiration date here.
Step 4: Wipe Your Cabinets To Clean Them
Now that the spice storage area is completely empty, this is the perfect time to thoroughly clean the cabinet. I like to begin with the top shelf and work my way down the cabinet. Once I have cleaned the shelves I clean the outside of the cabinet door.
Step 5: Place Your Spice Racks in your cabinets
It is now time to place the spice racks that you have decided on and put them in your freshly cleaned spice cabinet area.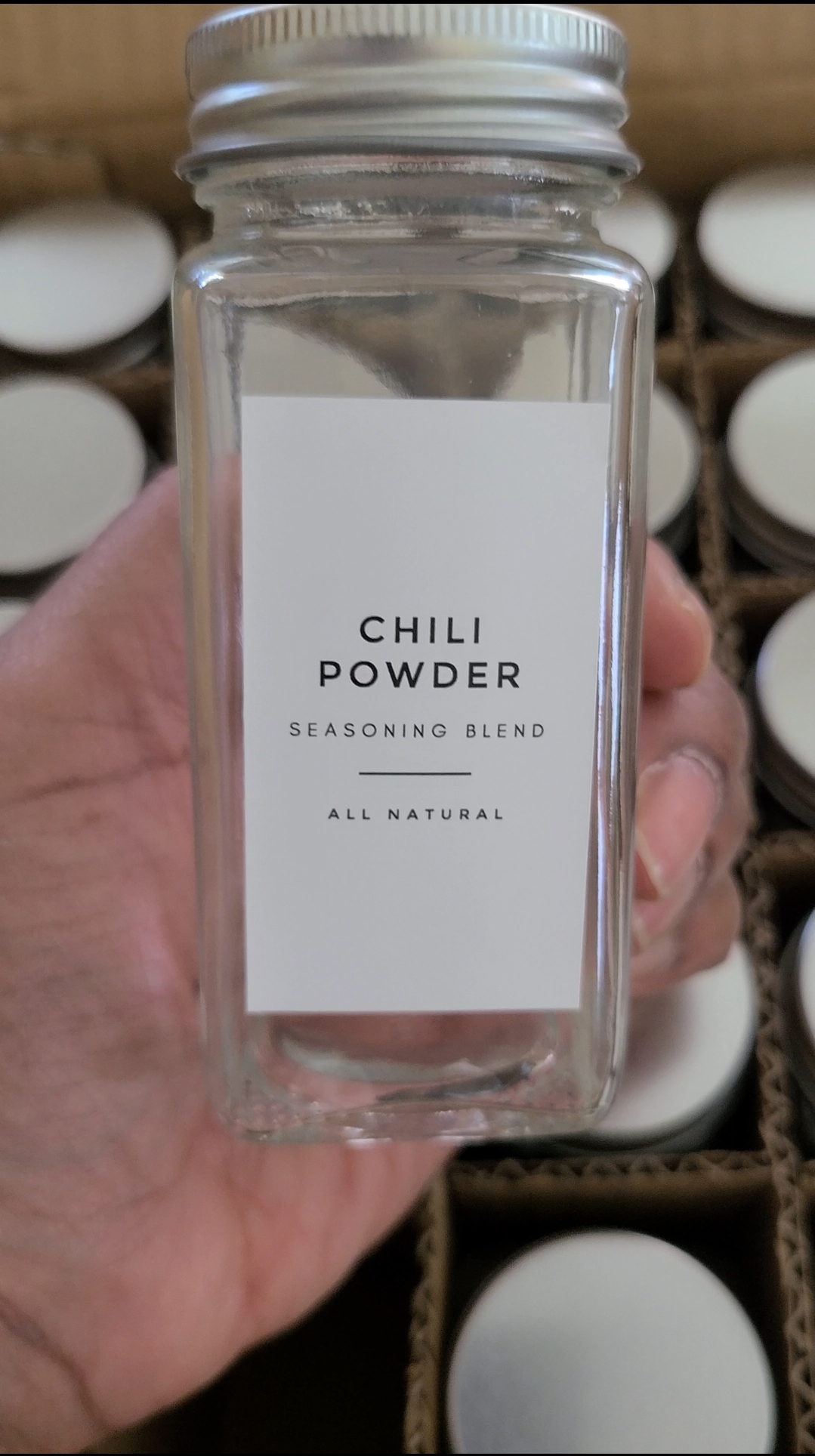 Step 6: Put your spices in their new spice bottles and put the spice labels on them (if using).
I didn't put my popular or bulk spices in jars. I like to keep my well-known spices and bulk spices in the original jar containers in my spice collection.
I didn't want to have two areas of storage space occupied with the same spices. You can DIY your labels by writing on them yourself or by making them.
They are an easy DIY if you have a Cricut. I purchased my labels from Etsy. The label or sticker can be placed on the top of the lid or on the side of the spice jar.
You don't want to skip this step because it is hard to tell smoked paprika from regular paprika so do this right away. To make sure I didn't get spices mixed up I put the empty container right behind the spice jar I just filled so I knew which spice it is.
Step 7: Place your spices back into the cabinet.
After you have put your spice in the spice jars you can now put all your spices back in the cabinet. As you are putting them in the cabinet and seeing how nice it is coming together you are going to already feel a since of relief now that your space is organized.
How Do You Categorize Spices?
I categorize my spices by the frequency of use. I put the spices I used the most on the bottom tier for easy access. I like to keep spices such as salt, black pepper, onion powder, garlic powder, and red pepper flakes close at hand while cooking.
I then put the least used on the top shelf tiers.
I used these for my flour and sugar since they are stackable containers and the perfect container size for the spice cupboard. I used an acrylic lazy susan for my regularly used dry pantry items such as baking soda and cornstarch.
You can also organize your spices in alphabetical order but I know my sons won't put them back in order.
How Do You Organize Spices that are tall in A Small Cabinet?
The best way to organize these was for me was to place them on the end of the tiered racks and put one per tier.
That is it!
Using these simple steps is how you can organize your spices in a cabinet and create a more functional space. It doesn't take much and you can tackle this task in a few hours on the weekend.
Hopefully, this will prevent you from shoving anything and everything in your spice cabinet.
Tools used for this Spice Organization
Remember to subscribe to Domestic Dee Digest for the latest notifications delivered to your inbox!
If you make one of these recipes, hashtag #domesticdee on INSTAGRAM.
Be sure to follow me on social media, so you never miss a post!
Follow Domestic Dee on FACEBOOK | INSTAGRAM | PINTEREST | TWITTER for all of the latest content, recipes, and updates.