This shop, 5 Tips for a Healthy Pregnancy has been compensated by Collective Bias, Inc. and its advertiser. All content and opinions are 100% my own. Thank you, as always, for supporting the brands that help Domestic Dee. #NatureMadePrenatalDHA #CollectiveBias
Do you stress about maintaining a healthy pregnancy?
Ever wonder what are a few things you can do to maintain a healthy pregnancy day to day?
As a relatively new expectant mother for a third time, I have had to make it through some tough first trimesters by figuring out ways to feel better and maintain a healthy pregnancy.
I've used the tips below throughout my pregnancies, which to my surprise each have worked well in helping me maintain a healthy pregnancy throughout two pregnancies and now a third pregnancy.
Take your Prenatal Vitamins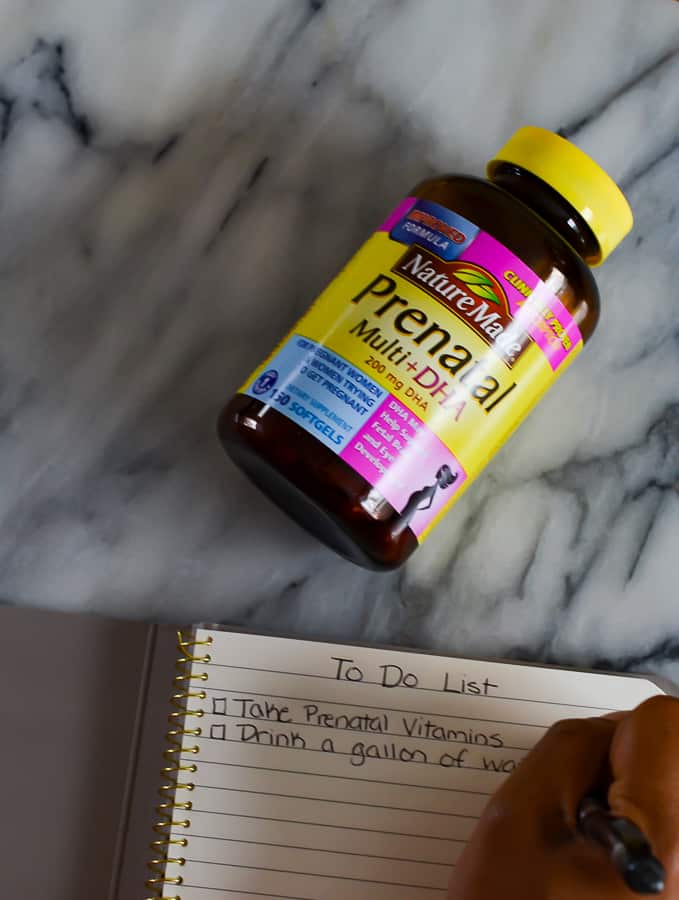 It is hard to get all nutrients and vitamins that are needed for a healthy pregnancy. That is why prenatal vitamins are essential in making sure you're getting all the nutrients you need from the very beginning of your pregnancy. When looking for a good prenatal vitamin you need to make sure it has iron and folic acid.
The Nature Made® Prenatal Multi + DHA provides essential vitamins and minerals (before and during pregnancy) including Folic Acid, Calcium, Iron, Magnesium, Iodine, Vitamin B12, and Vitamin D3† and Provides 200 mg DHA which may help support fetal brain and eye development †
The Nature Made® Prenatal Multi + DHA is guaranteed to meet our high quality standards – it is made from carefully selected ingredients under strict manufacturing processes.

You can find the Nature Made® Prenatal Multi + DHA at your local Sam's Club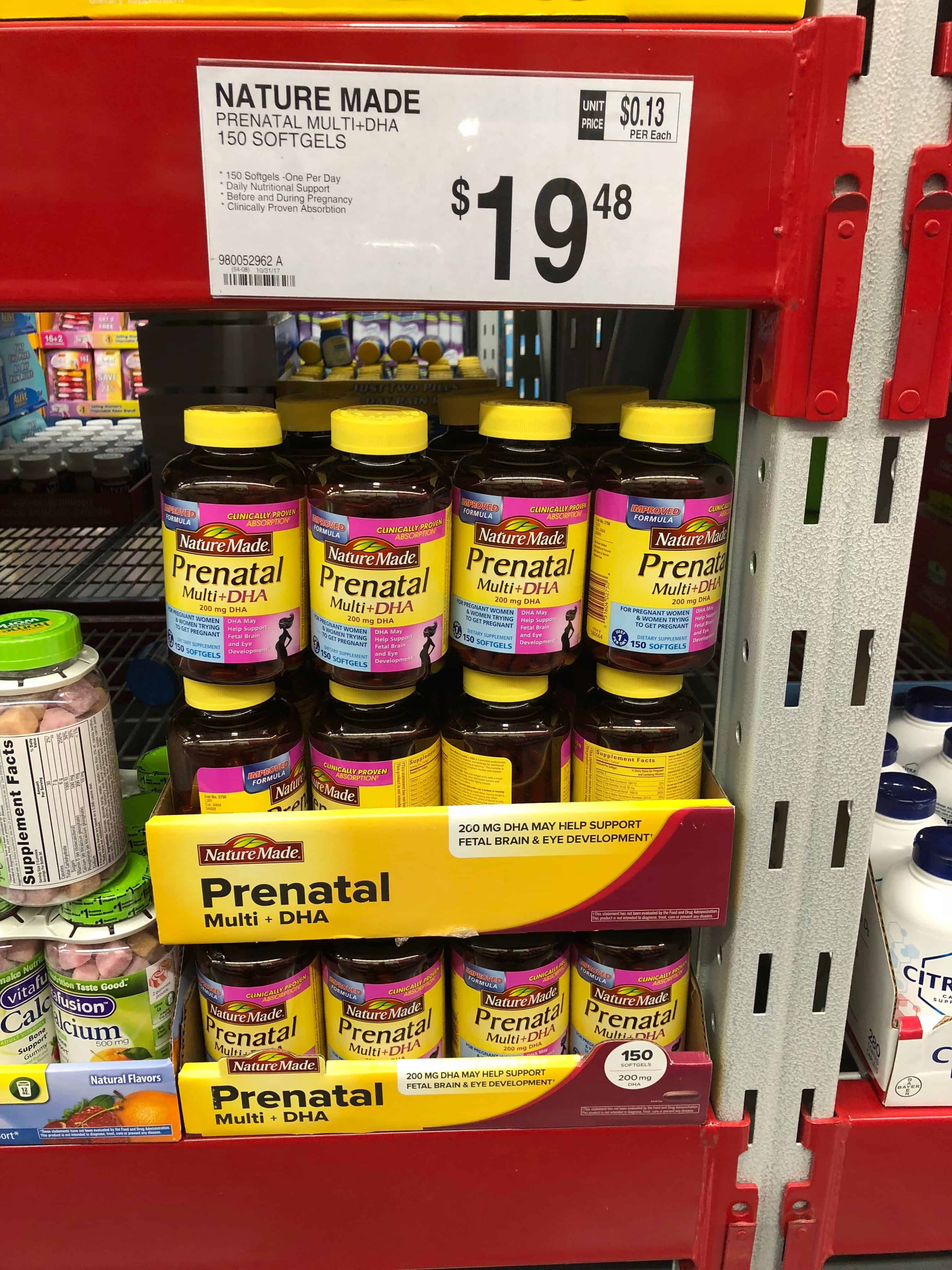 If you get queasy when taking the prenatal vitamins, try them in the evening after dinner. I found this to work well for me.
Drink Water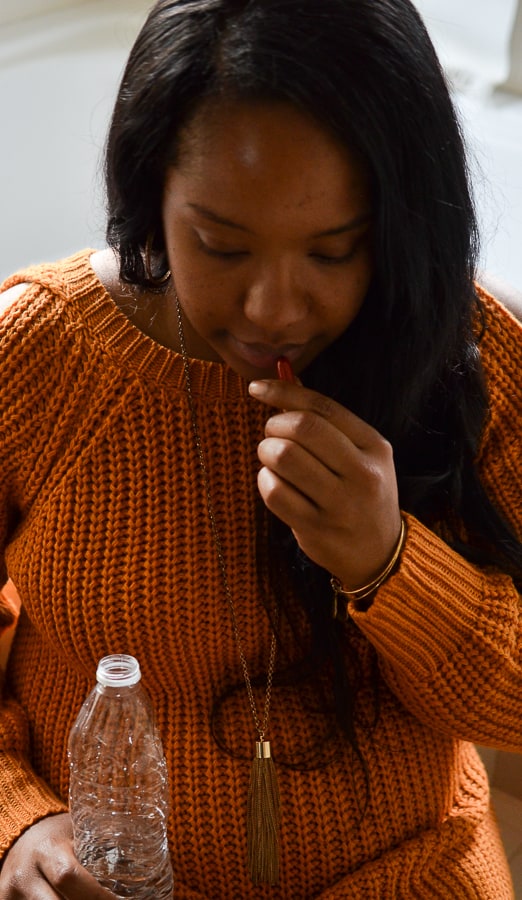 It is very important to stay hydrated throughout your pregnancy.  You want to try to drink a gallon of water a day. This will help prevent dehydration which can cause dizziness and headaches.
For me, it is a bit less challenging to drink water when it has ice making it extremely cool. Trust me, getting a gallon in a day is hard but just try your best.
 A Balanced Diet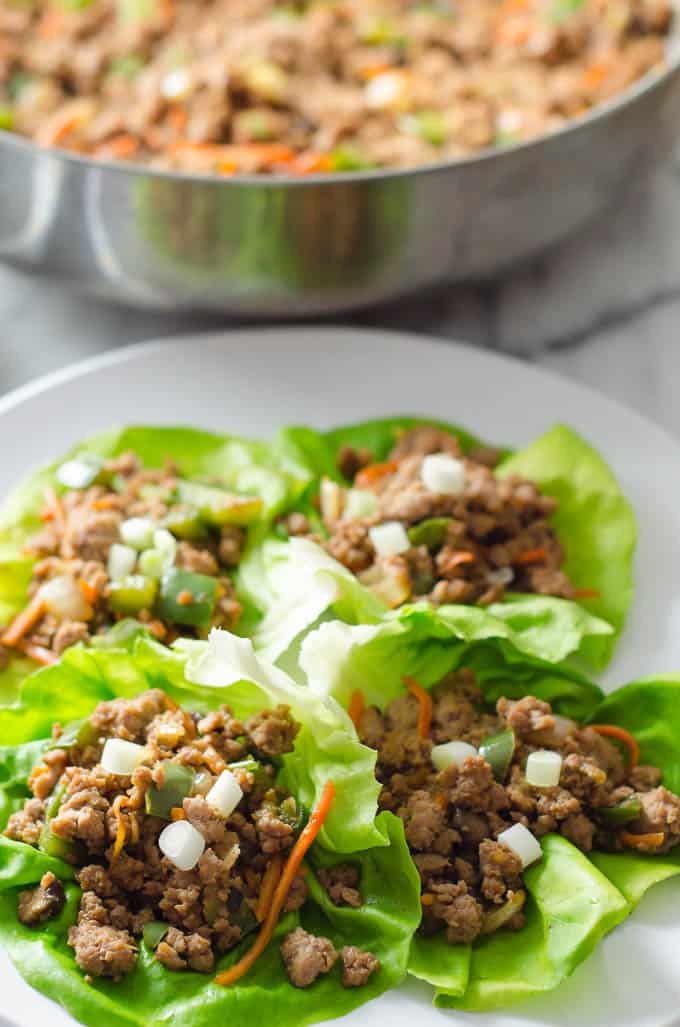 Make sure you eat 5-6 small meals a day really helps.  I try to eat them within 2 hours. This helps regulate nausea without having a full stomach which can cause nausea as well.
I have been dealing with nausea since the beginning of the pregnancy. This has helped me tremendously.  I still get nauseated but it is not nearly as bad as when I did not eat on a regular schedule.
Self-Care
Make sure you treat and take care of yourself. Get your hair done, get a manicure, or even spend time with your friends. Making sure you take care of yourself is not only good for you but it is also good for your little one as well.
Get Rest When Needed
If you are feeling exhausted, rest. You need to make sure you are listening to your body. I know it is hard to just rest when you have a ton of things to do but it is what's best for you and the baby. If you listen to your body it helps you have a healthier pregnancy because you are taking care of your bodily needs.  This will lead to fewer issues in the long run.
These tips have helped me maintain a healthy pregnancy so far. I encourage you to try these tips to help you with your pregnancy as well.  And remember to take one day at a time.
Do you have any tips for a healthy pregnancy? Let me know in the comments below.
†These statements have not been evaluated by the Food and Drug Administration. This product is not intended to diagnose, treat, cure or prevent any disease.
Remember to subscribe to Domestic Dee Digest for the latest notifications delivered to your inbox!
Follow Domestic Dee on FACEBOOK | INSTAGRAM | PINTEREST | TWITTER for all of the latest content, recipes, and updates.