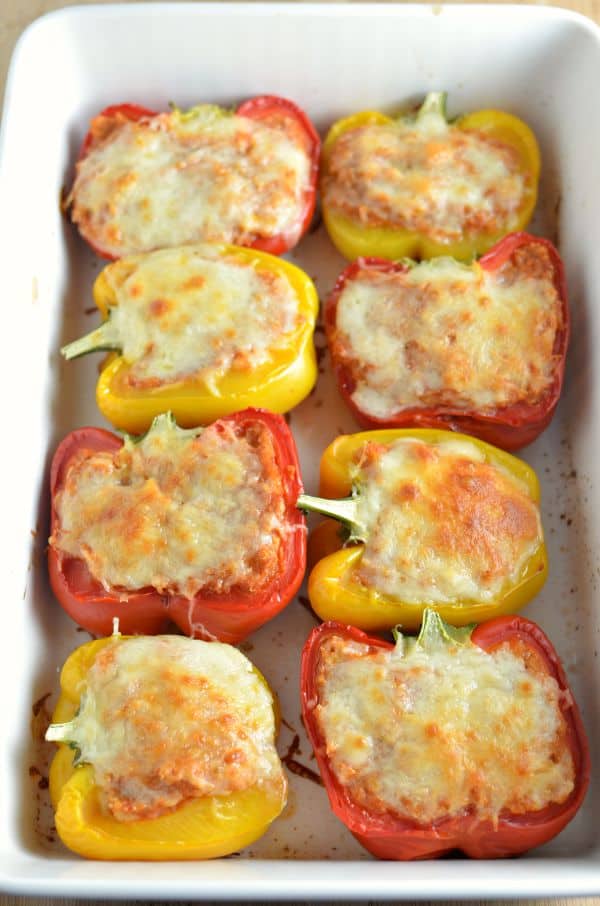 Turkey and Quinoa Stuffed Peppers.  Let me  start by just telling you this is an amazing American comfort food.  Do not let this dish intimidate you.  It has very minimal  ingredients and is simple to make.  Many people think this is complexity at its finest.  Don't fall victim,  LOL!
This dish is very healthy but at the same time, filling and flavorful.  Your family is going to love you for making this.  Go ahead, check your pantry and see what ingredients you don't already have so your trip to the grocery store will be a quick in and out.
Let me  know what your  family thought  in the comments  below.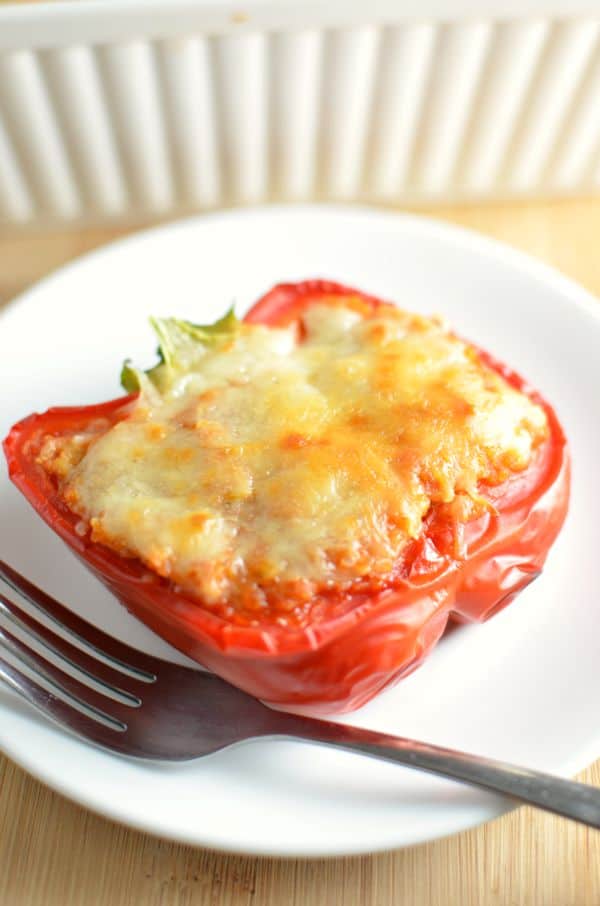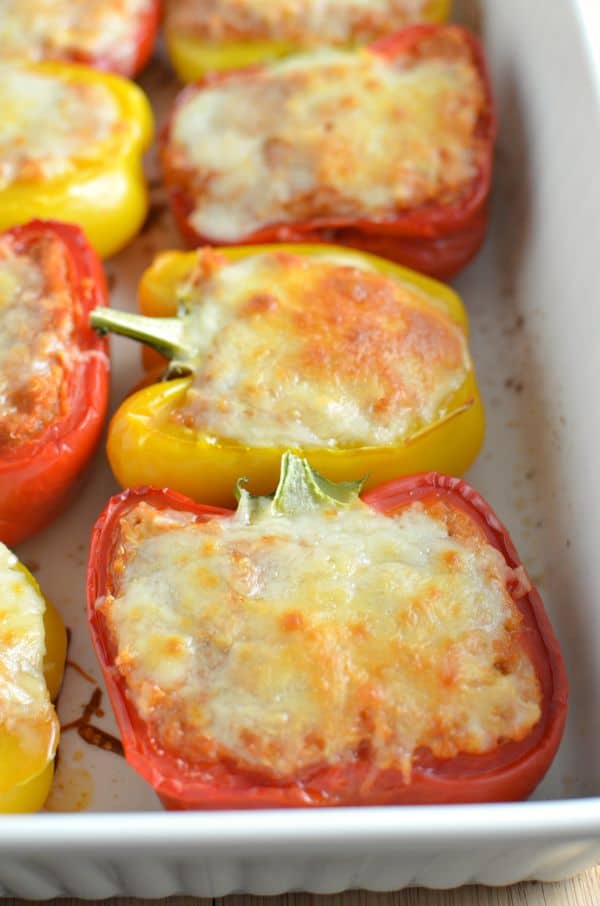 Turkey and Quinoa Stuffed Peppers
These stuffed peppers are filled with a delicious hearty filling.
Ingredients
½ cup cooked quinoa
4 large bell peppers ( I used 2 red and 2 yellow)
1 pound ground turkey
1 onion, diced
½ tsp garlic powder
1 tsp onion powder
½ tsp dried oregano
¼ tsp salt
¼ tsp pepper
1 15 oz can of tomato sauce
½ cup shredded Italian cheese plus 1-2 tablespoons per pepper for topping
Instructions
Preheat oven to 350 F. Cook quinoa according to package instructions and set aside.
Bring a pot of water to a bowl that can fit the peppers.
Cut the peppers in half and remove the seeds.
Put peppers in boiling water for about 5 minutes.
Remove peppers and set in a greased 13x9 baking dish.
For the filling, in a medium-sized pan over medium heat. Add a tablespoon of oil. Add ground turkey making sure break it up in small pieces with a spatula, about 7 minutes. Add onions and cooked until softened, about 5 minutes. Stir in seasonings, then turn off high and add quinoa, tomato sauce, and ½ cup Italian cheese.
For assembly, put filling in peppers and top with 1-2 tablespoons of Italian cheese.
Bake for about 30 minutes.