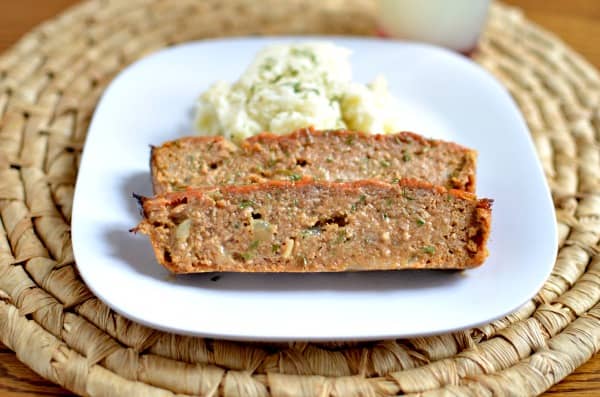 Turkey Meatloaf? Yep! Turkey Meatloaf is what this recipe is all about. I know you're probably thinking if this is made with turkey it is dry and flavorless. I beg to differ. Since, I do not eat beef I tend to make a lot of dishes with ground turkey. I must say I have never had a dish with ground turkey that didn't call my name for seconds. This dish is an easy family favorite that is very satisfying. Enjoy!

Turkey Meatloaf
Ingredients
2 T Extra Virgin Olive oil
½ onion, diced
3 garlic cloves, minced
1 ¼ pound ground turkey
1 T Worcestershire sauce
¾ tsp salt
¼ tsp pepper
1 egg
½ cup breadcrumbs
¼ cup bbq sauce
¼ cup ketchup
Topping
3-4 T ketchup
Instructions
Preheat oven to 350 degrees.
Saute onions and garlic on medium heat for about 5 minutes.
Let cool about 5 minutes in pan.
In a large bowl, add the next 8 ingredients and mix well.
Add garlic and onions and mix well.
Put the meat in a loaf or casserole dish then top with ketchup.
Bake for 50-60 minutes.
What are your favorite turkey recipes? I  would love to hear about them. Please comment below.