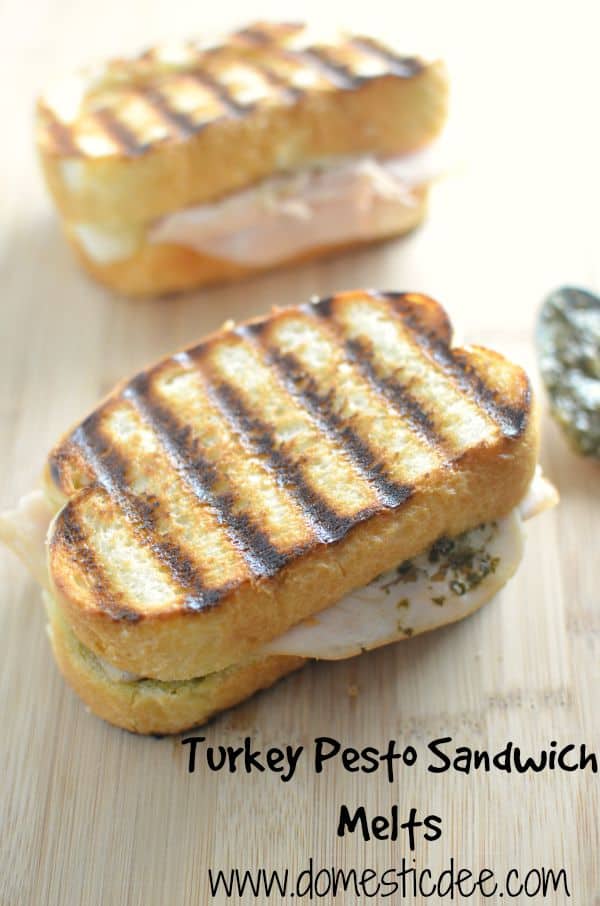 Who knows what a Turkey Pesto Sandwich Melt is? For those of you who don't know, it's honestly just a fancy grilled cheese sandwich.  Who doesn't love an evenly cooked grilled cheese sandwich???  As a kid growing up, that was my favorite dish that could be cooked in no time.  After coming home from a long day at school, my mom would bless me with at least two.  Yes, I know, I sound like a fat girl, but that's okay!  🙂
In this post, I wanted to recreate one of my childhood favorites into a full meal with some protein a.k.a MEAT!  I decided to add turkey and a few extras and voila!  A cheesy gooey Turkey Pesto Sandwich Melt!  I think it's a winner because my husband devoured the whole thing before I could say lunch was ready.  LOL!  Gotta love the boo.
Try out these "modern" grilled cheese sandwiches and let me know what you think.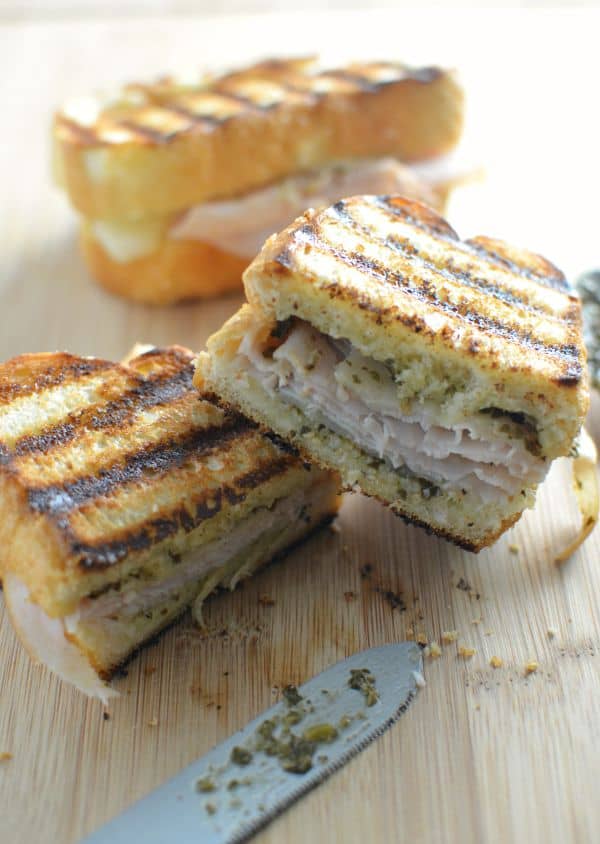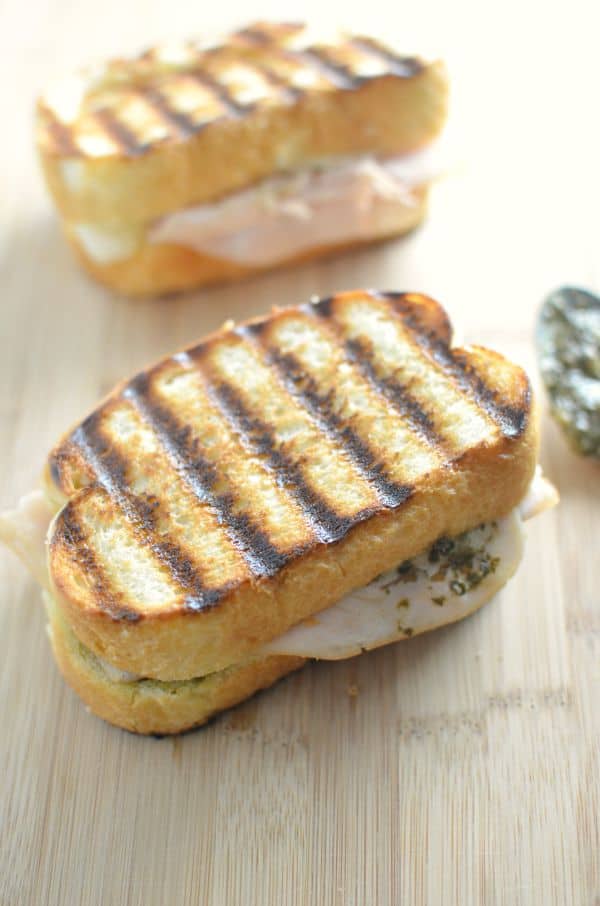 Turkey Pesto Sandwich Melts
Ingredients
1 box of butter texas toast, thawed
2 tbsp basil pesto per sandwich
4 slices of mozzarella cheese
2 slices of turkey per sandwich
salt and pepper to taste
Instructions
With a knife evenly spread 1 tablespoon of pesto on both sides of each piece of texas toast.
Place one slice, butter side down, on a griddle or skillet over medium-high heat. Place half of the cheese slice on the each side of bread. Place the turkey on top of the cheese. Sprinkle with a pinch of salt and pepper, top with the remaining slice of cheese, and then place the other slice of texas toast butter side up on top of the cheese.
Grill the sandwich for 2 minutes. Using a spatula, flip the sandwich over and grill for 3 additional minutes until golden. Serve warm.