This easy to make turkey sausage and veggie egg bake is full of deliciousness. It is loaded with meat and vegetables to make this a light but fulfilling breakfast casserole.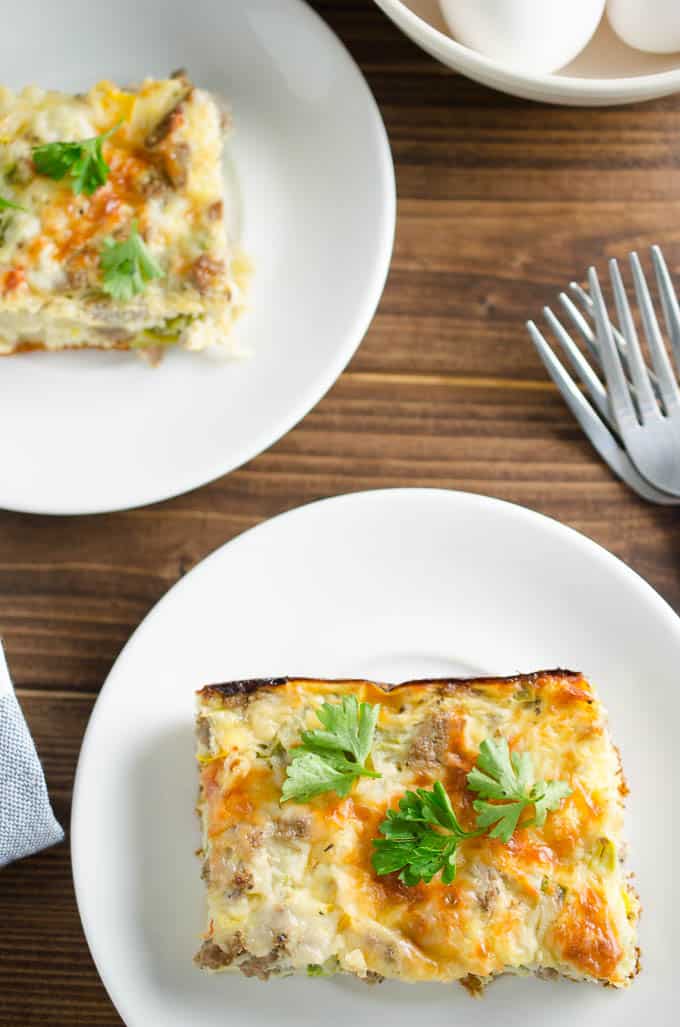 Hey, Hey, Hey!
I hope you are having a marvelous day. Today, I am sharing with you a wonderful turkey and veggie egg bake. During the work week, I normally make a packet of oatmeal for breakfast. Reason being it's quick and simple, but let me tell you it gets boring quickly.
So, I decided to switch it up and make this turkey and veggie egg bake to bring some excitement back into breakfast. Let me tell you, I am so glad I did. This savory dish was perfect for work.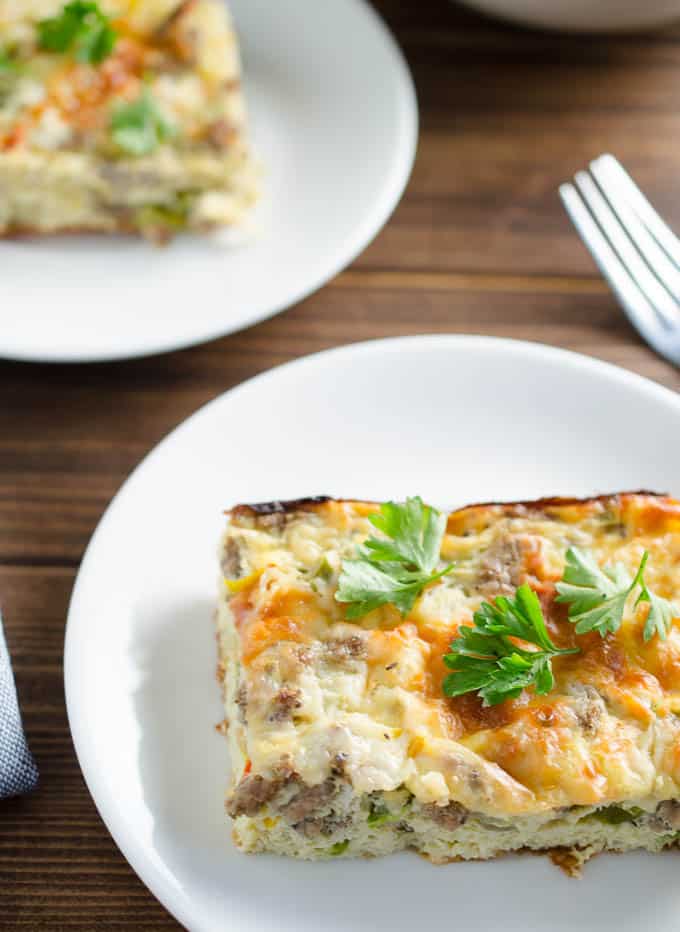 I cut a square piece, put it in a Ziploc bag, and when I got to work I microwaved it for about 30-45 seconds then dug in.
This dish takes a few minutes to whip up but it is so worth it. It is like having brunch while working at your desk. Definitely, try this recipe and take it to work for breakfast or just make it on Saturday or Sunday morning.
Oh, I forgot to tell you if you do take it to work I guarantee you desk neighbor are going to ask, " What are you eating over there for breakfast?"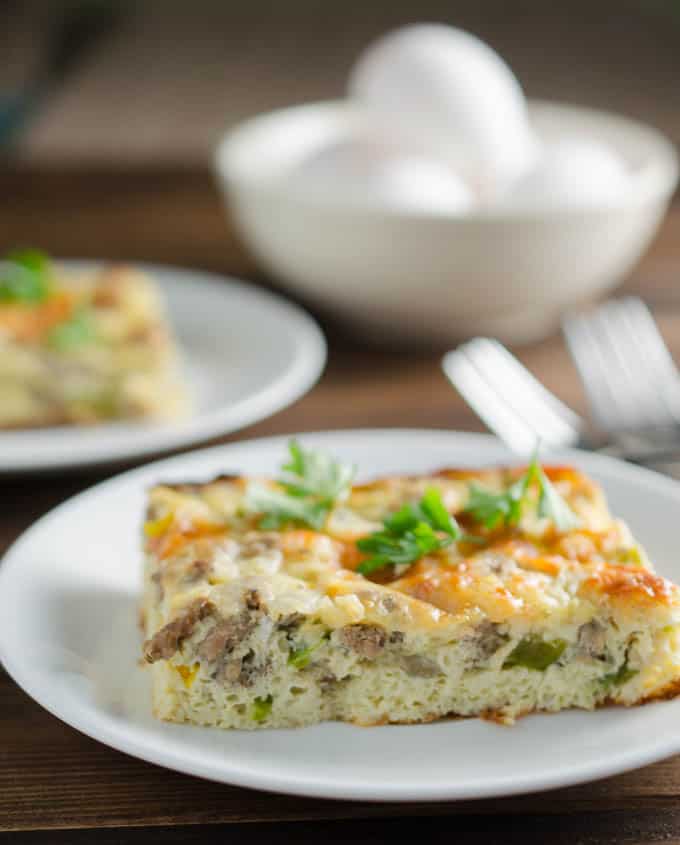 Do you eat the same thing at work for breakfast every day? If so, what is it? When you switch up your breakfast options what foods do you rotate? Let me know in the comments below.
DON'T MISS OUT!
Join Our Community for Exclusive Updates and a FREE Recipe Card Delivered Straight To Your Inbox
Turkey Sausage and Veggie Egg Bake
Ingredients
Cooking spray
10 oz. bag of turkey sausage crumbles, thawed
1 cup and ⅓ cup shredded cheese blend, divided
½ medium onion, diced
½ green pepper, diced
½ red pepper, diced
8 large eggs
½ cup egg whites
¼ cup skim milk
1 tsp kosher salt
½ tsp basil
½ tsp oregano
¼ tsp pepper
Instructions
Preheat oven to 375 degrees. Spray a 13x9 casserole dish with cooking spray.
Mix sausage, ⅓ cup of cheese, peppers in a bowl. Pour it in the casserole dish.
In the same bowl add eggs, milk and seasonings. Whisk until well blended.
Pour slowly over veggie mixture in casserole dish. Top with the remaining 1 cup of cheese.
Bake until toothpick inserted comes out clean (about 30 minutes).