Who's feeling like chicken tonight?  If you are then this easy,  delicious  and  flavorful skillet chicken fajitas are going  to  fly off the dinner table when prepped for your family!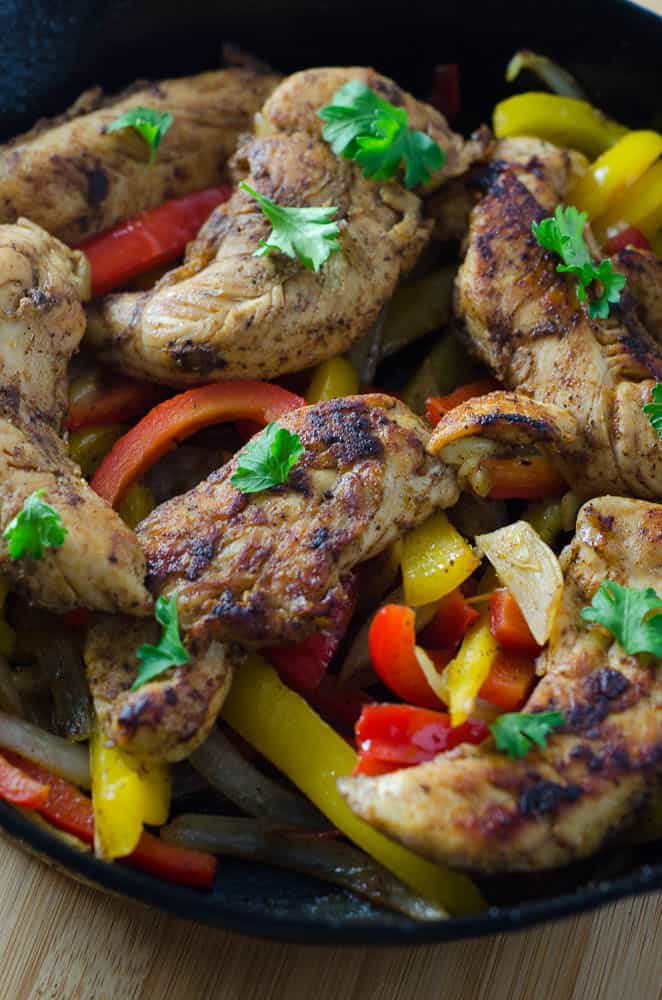 No matter  how  much  I  love  cooking  nothing  makes  me  more  excited  than getting  a fulfilling dinner ready in a jiffy.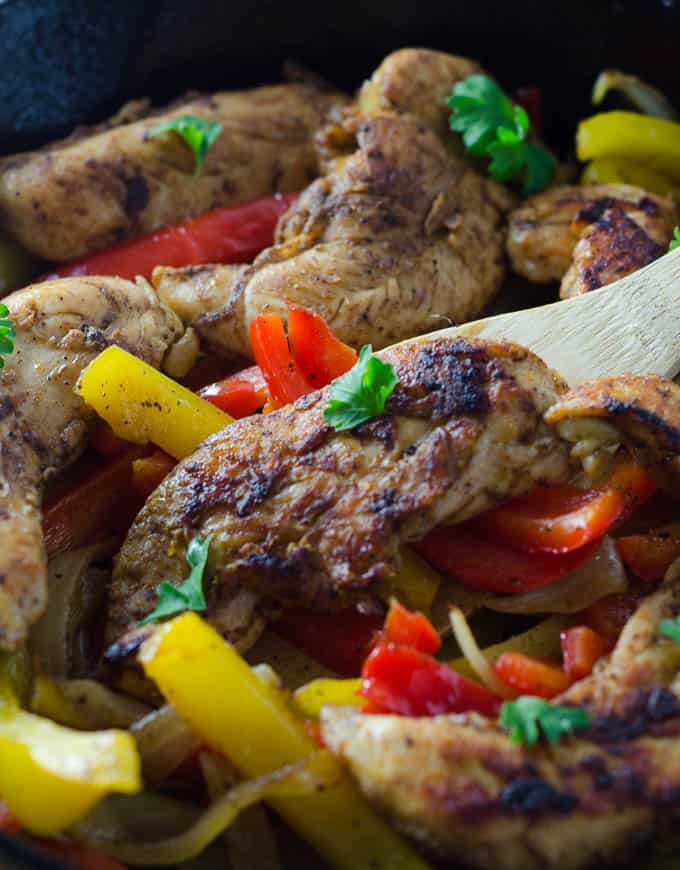 After  a  long  day  of  corporate  America, sometimes cooking  is the  last  thing  on my mind.  But when you're living in a house  with two boys and  a husband, you gotta do what you gotta do.
That brings me to this scrumptious skillet chicken fajitas.  Even  though  they can be made in minutes, these babies are packed with flavor like you won't believe.  I  encourage  you  to  make  these  skillet chicken fajitas when  you don't feel  like  cooking  but need  to  get something  delicious on the  table  for a  dinner  quick.  You'll be amazed at the turnout.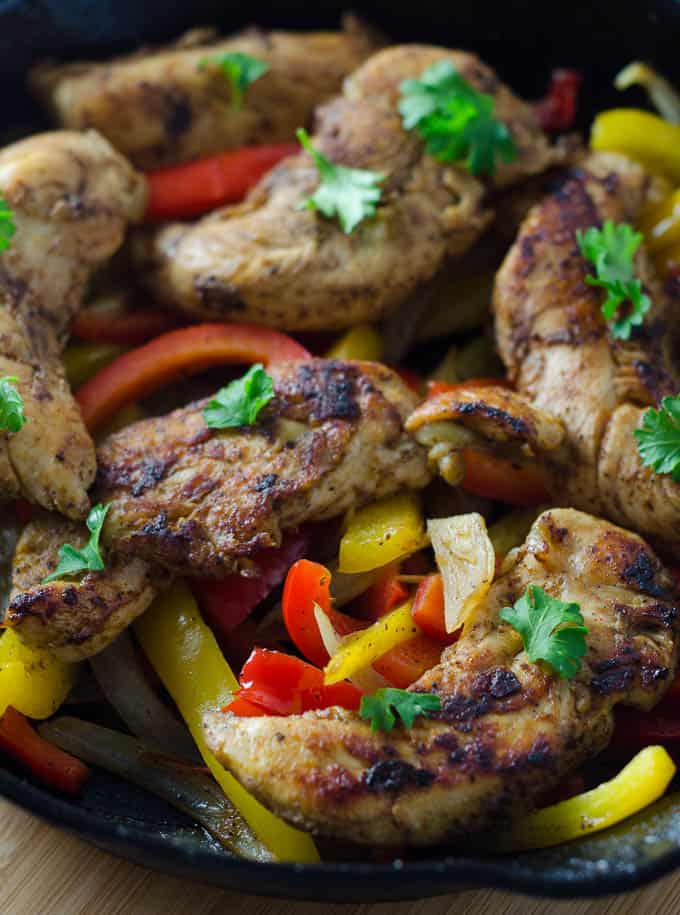 Do you have a  go to  meal? Let me know in the  comments below.
NOW FOR THE GIVEAWAY! DRUM ROLL…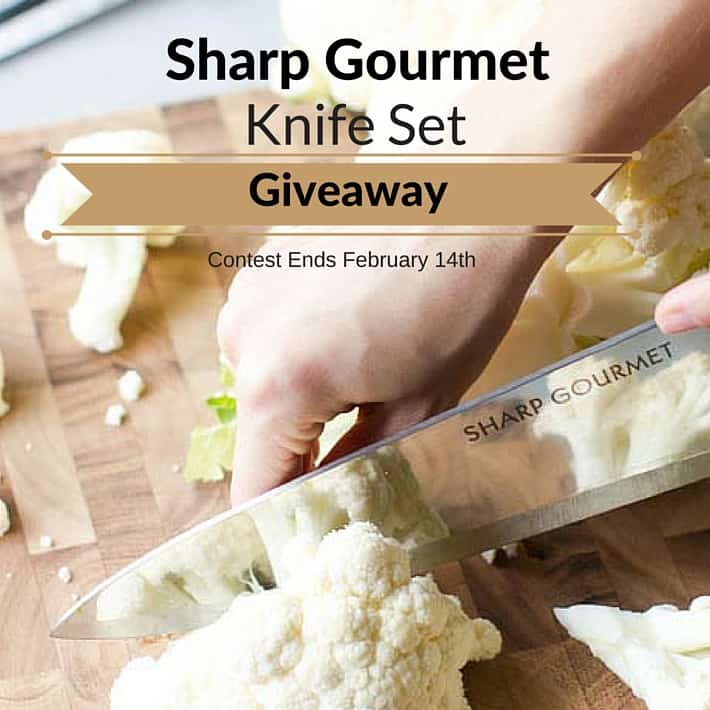 1. Sharp Gourmet is a knife subscription service. For a small cost, Sharp replaces their customers' knives with hand sharpened ones every few months.
Because the knives are hand sharpened, customers of Sharp notice a distinct bevel and difference when compared to other retail knives … Since I began using Sharp Gourmet knives… I've definitely become better friends with my raw squash + sweet potatoes. Dinner prep is that much easier; Hallelujah! 
2. Sharp is giving away 5 FREE initial knife sets and 5 FREE follow up sets! 
Meaning not one, but FIVE WINNERS!
3. What can you look forward to winning? Specifically Sharp is giving away five of these knife sets <– click the link to check it out! 
Click this link —> Sharp Gourmet <— To learn more about Sharp Gourmet & what they have to offer!
HOW DO I ENTER?
Below you will see the contest entry form.
For every social media account (Facebook, Instagram, etc.) that you follow OR email list that you subscribe to… your name will be entered into the contest one time.

Social media accounts and email lists are linked to Sharp Gourmet as well as my blogger friends and I who are hosting this giveaway. For example – if you follow Kitchen Of Eatin's (1) Instagram, (2) Facebook, (3) Twitter, and (4) Pinterest accounts AND (5) subscribe to our email list … your name will be entered into the contest 5 times.

You can also enter the giveaway by 

tweeting about the giveaway!
Giveaway will run for 2 weeks and ends February 14th at 11:59 PM.
Good Luck!
Skillet Chicken Fajitas
Ingredients
Chicken
1lbs pound chicken tenderloins
½ tablespoon extra virgin olive oil
1 teaspoon chili powder
¼ teaspoon smoked paprika
¼ teaspoon pepper
¼ teaspoon onion powder
¼ teaspoon garlic powder
½ teaspoon cumin
Peppers and Onion
½ tablespoon extra virgin olive oil
1 red pepper, sliced
1 yellow pepper, sliced
½ medium onion, sliced
½ kosher salt
¼ teaspoon pepper
Instructions
Chicken
Heat 12-inch skillet over medium heat.
In a medium sized bowl add chicken and olive oil. Mix to make sure all chicken is coated then sprinkle seasonings. Stir once more to make sure the chicken is well coated.
Place chicken in skillet and cook until chicken is no longer pink.
Remove chicken and place on a plate.
Peppers and Onions
Add olive oil to skillet. Add vegetables and cook for about 5-6 minutes stirring occasionally until then have become tender.
Add chicken back in skillet and stir to incorporate about 1-2 minutes.
Serve with tortillas or rice and enjoy.
Last but not least, here is a list of all the wonderful blogs participating in this giveaway: