This berry fruit salad is an easy 6 ingredient recipe! All your favorite fresh berries, a honey orange juice dressing, and fresh mint. The orange juice dressing makes this berry fruit salad so refreshingly delicious!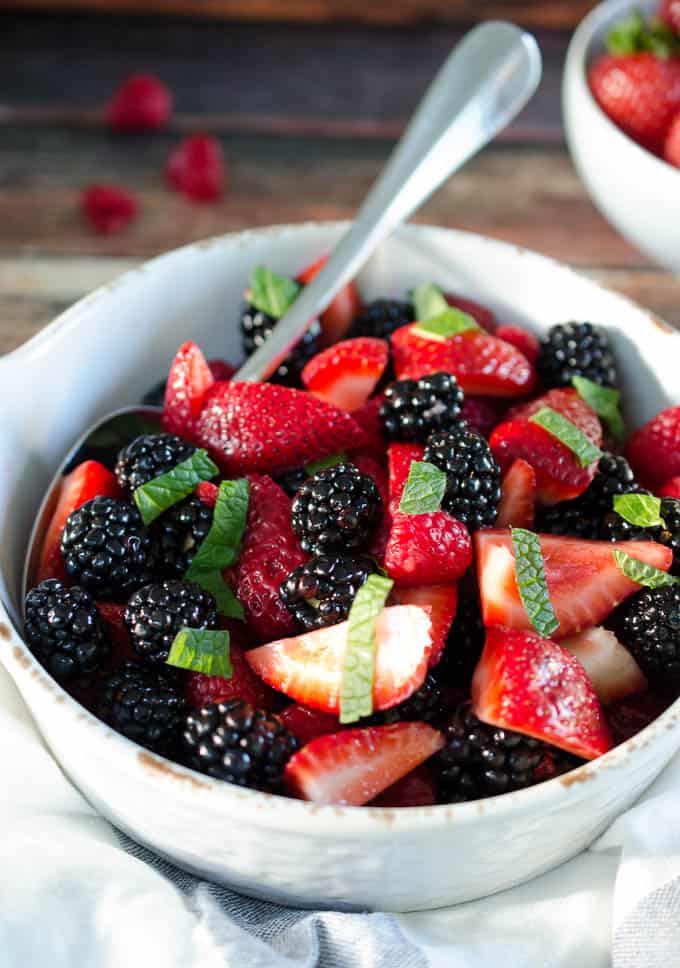 This post contains affiliate links. See the disclaimer here.

Welcome to the amazing
2020 Juneteenth Cookout Takeover! This initiative was started by a group of wonderful food bloggers to encourage the celebration of Juneteenth – a jubilee of freedom to commemorate the end of slavery – and to amplify the food traditions of black culinary creatives. 
Juneteenth (a merge of the words/date June Nineteenth) marks the date in 1865 that the last enslaved people learned of their freedom. 
And for over 150 years since, Black American families, home-cooks, chefs, and culinarians have commemorated the summer holiday with a wide range of food traditions that tell a story of the perseverance of a people.
This virtual cookout features nearly 70 participants with a wide range of recipes, such as Southern sweet potato pie, Chicken and Waffles, and pound cake.
Make this berry fruit salad and check out all of the wonderful recipes. Make sure to follow them on social media as well.
Easy Berry Fruit Salad
Summer is officially here!  It has been in the 90s lately and I am trying my best to keep cool.
Aside from the heat, I love how the summer brings sweet berries our way. I just can't get enough of them which brings me to this berry fruit salad.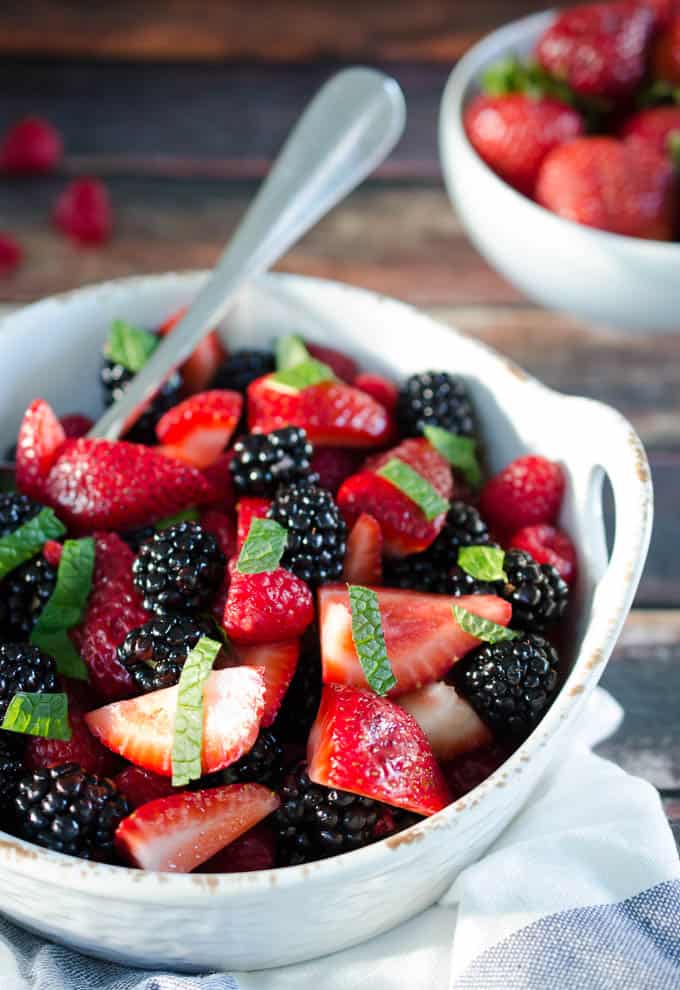 This recipe is as simple as it gets.
Quick.
Easy.
And delicious
Enjoy this berry fruit salad as a snack or dessert because it's sweet and refreshing.
Don't hesitate to try it out because it will take you no time to put it together and get back to enjoying summer.
How do you make a berry fruit salad with orange juice?
Prep your fresh ripe berries.

 Whisk together

the berry fruit salad dressing.

Fold the berries with the dressing and garnish with mint.

Enjoy!
How to keep fruit salad fresh?
Fruit salad is best the day you make it.
If you want to make this ahead of time prep the fruit and make the dressing. Store them separately. 
About 30 minutes before serving mix the fruit and dressing together.
Helpful tools to make this Berry Fruit Salad:
Mixing Bowls– I love these bowls! I use them to mix almost everything I make!
Silicone Skinny Spatula

– OMG! I wish I knew about this spatula sooner! I use these for making eggs too! I just love it! I have it in pink!
More Juneteenth Recipes you'll enjoy:
Remember to subscribe to Domestic Dee Digest for the latest notifications delivered to your inbox!
If you make one of these recipes, hashtag #domesticdee on INSTAGRAM.
Be sure to follow me on social media, so you never miss a post!
Follow Domestic Dee on FACEBOOK | INSTAGRAM | PINTEREST | TWITTER for all of the latest content, recipes, and updates.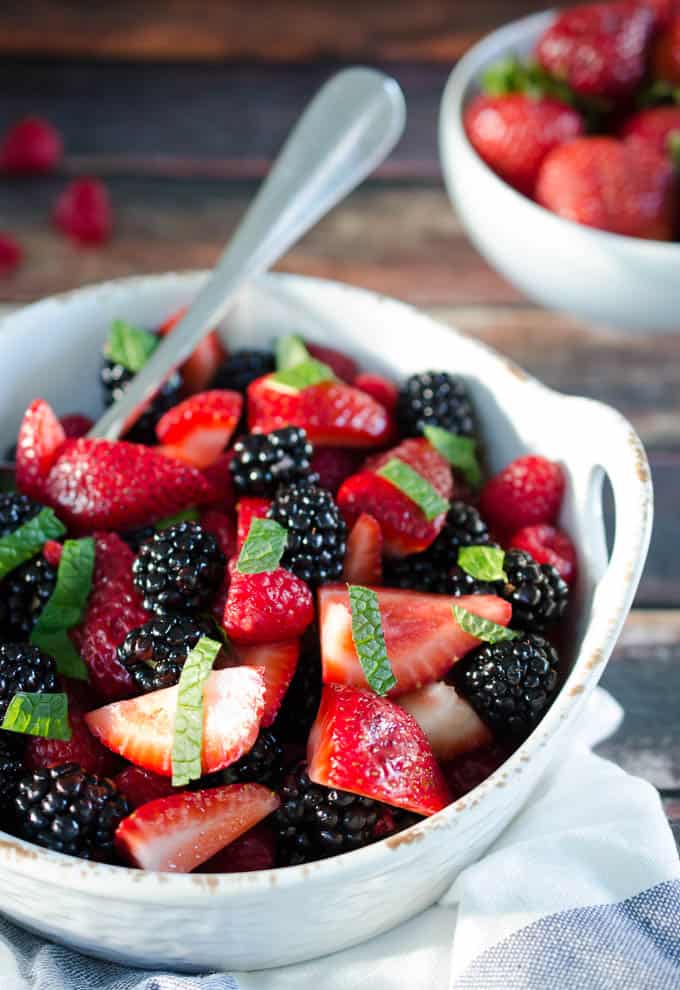 Easy Berry Fruit Salad
This berry fruit salad is great for a snack or for breakfast.
Ingredients
8 oz of strawberries ( about 2 handfuls)
1 pint of raspberries
1 pint of blackberries
3 tablespoons of orange juice
2 tablespoons of honey
Optional- chopped mint for garnish
Instructions
) Cut the ends of the strawberries and slice in half
) Put the berries in a medium sized bowl.
) Whisk the orange juice and honey together.
) Drizzle the syrup on top of the berries.
) Gently stir, cover and let marinate for 30 minutes.
) Enjoy!