This easy shrimp creole recipe has jumbo shrimp, simmered in a creole tomato sauce served over a steamy bed of rice. Can we say yummmm?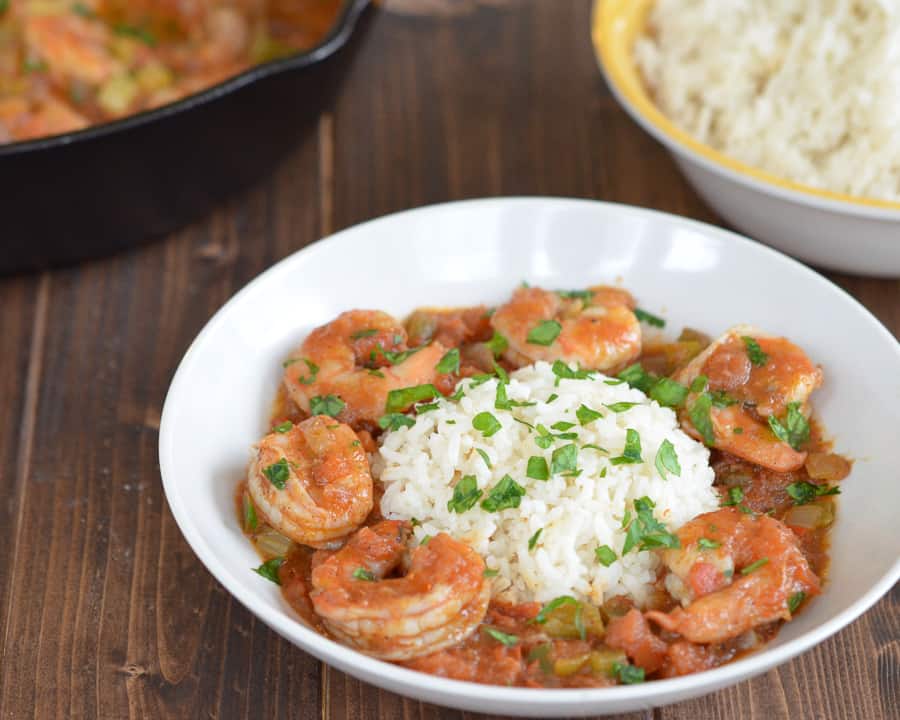 I am taking you deep down south to the good ole New Orleans, today. Are you ready? Buckle up and let's talk Shrimp Creole.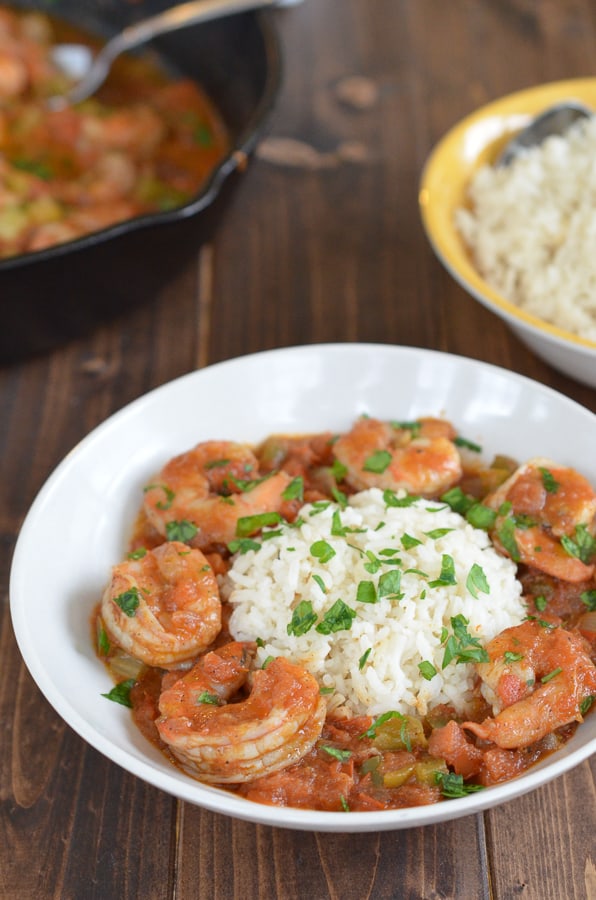 I love everything New Orleans. The flavors, the spices, and the dishes oh my!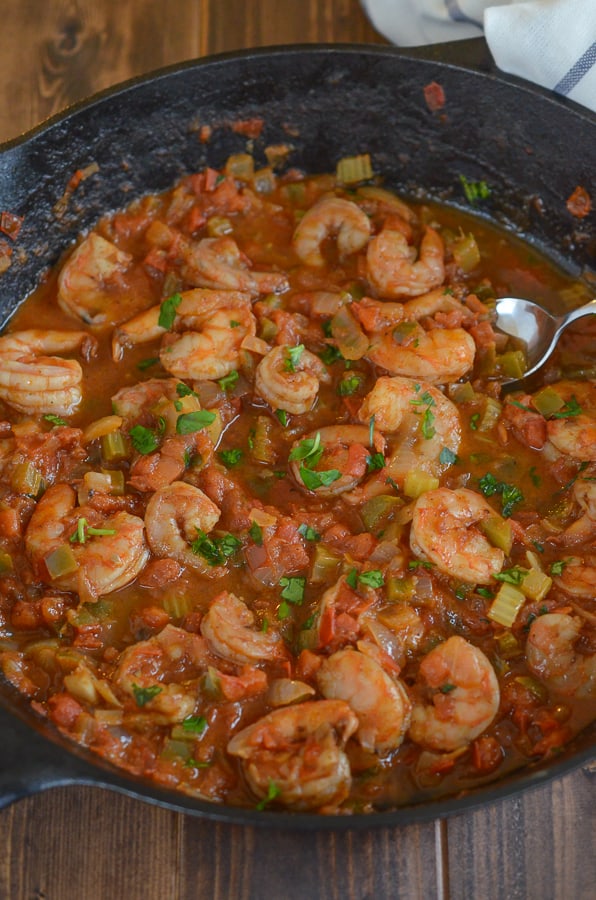 Even though I have yet to make it down there to visit I have made so many dishes from their way to bring New Orleans into my home.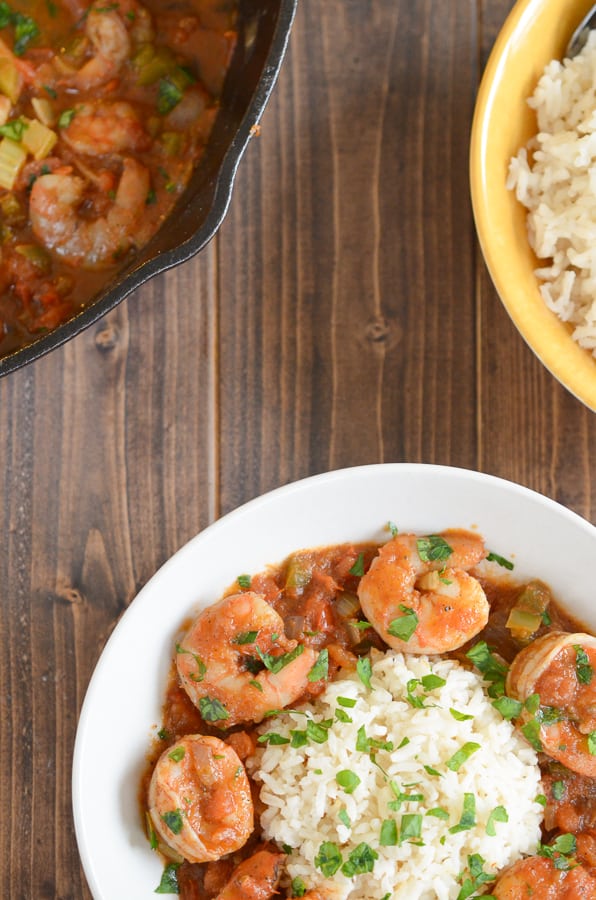 That is why I bring you one of my favorites Shrimp Creole. This dish is packed with flavor and will bring everyone to the dinner table for a good time.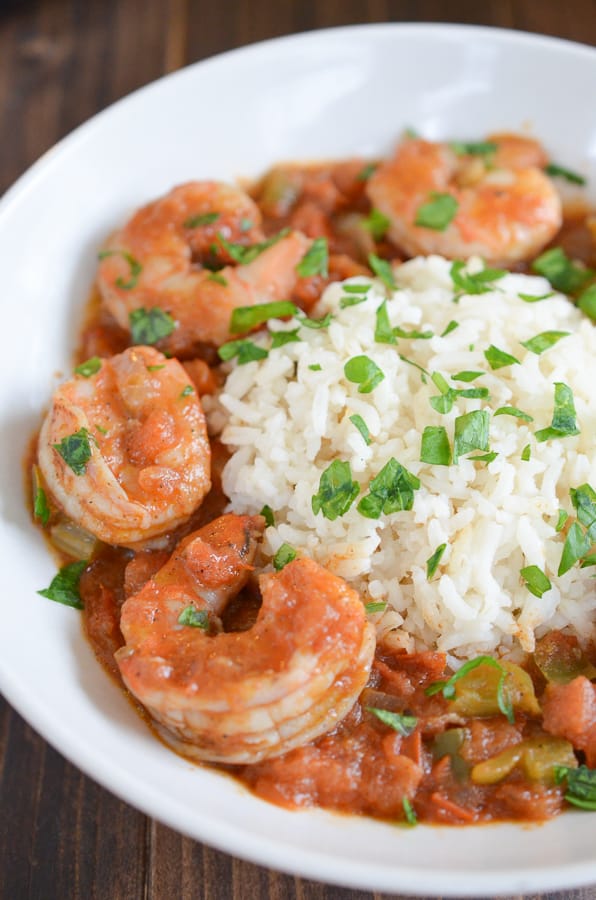 Shrimp Creole is simply shrimp simmered in a flavorful creole sauce. It is a well-known New Orleans dish. There are several ways people make this dish to make it their own. I encourage you to do the same.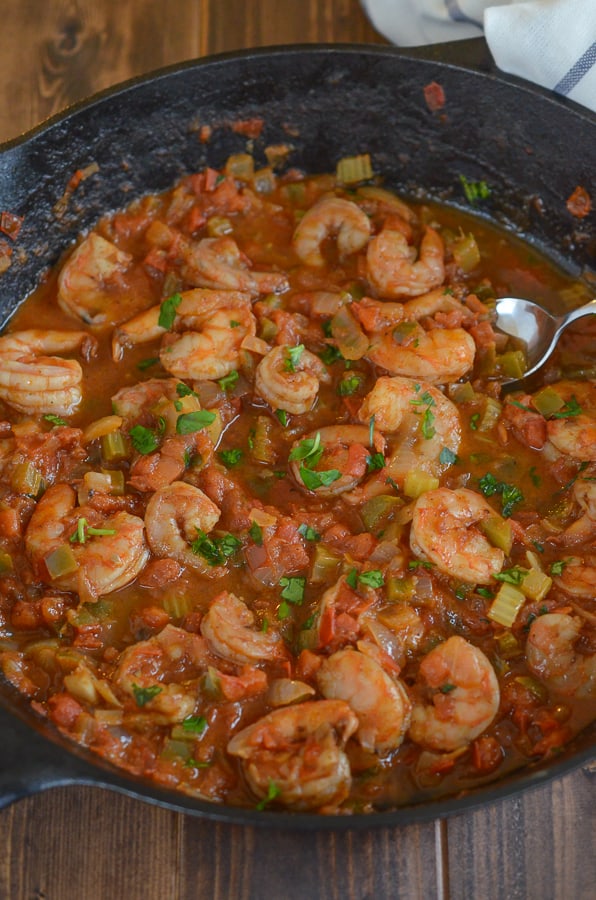 Below you will find instructions on how to make this flavorful Shrimp Creole. But wait, DON'T GO!
Today, I am sharing something very exciting! I wish you could see my excitement through the computer. Are you ready?
To kick off Black History Month, 28 amazing and very talented bloggers have teamed up to bring you a Black History Month Virtual Potluck.
That's right 28 are participating! 28 of the best black food bloggers from around the globe have come together to share some of their favorite recipes. From African to Creole, Caribbean to Southern there is something for everyones taste buds. There you have it. 28 amazing recipes for each day in the month of February!Awesome right?
So make sure to check out and try some of the other amazing recipes from our participating bloggers down below.
BLACK HISTORY MONTH VIRTUAL POTLUCK
28 recipes from the best black food bloggers from around the web
Shrimp Creole
This easy shrimp creole recipe has jumbo shrimp, simmered in creole tomato sauce served over a steamy bed of rice.
Recipe type:
Lunch, Dinner
Ingredients
¼ cup butter
1 medium onion, diced(1 cup)
½ bell pepper, diced(1/2 cup)
1 stalk of celery, diced(1/2 cup)
2 cloves of garlic, minced
1 teaspoon salt
2 tablespoon creole seasoning
½ teaspoon of sugar
1 teaspoon Worcestershire sauce
1 teaspoon hot sauce
1 bay leaf
1 pound of tomatoes, diced
1 cup of chicken broth
1 tablespoon tomato paste
1 pound of shrimp, uncooked, shelled and deveined
4 cups of cooked rice
Instructions
) Season shrimp with 1 tablespoon of creole.
In a large skillet medium heat melt butter.
) Add onions, celery, and green peppers. Cook about 3 minutes until softened.
) Add garlic and cook about 1 minute.
) Add salt, creole seasoning, sugar, Worcestershire sauce, hot sauce, bay leaf, tomatoes, broth, tomato paste.
) Stir and heat until it starts to boil.
) Reduce and simmer 10 minutes.
) Add shrimp and stir until thoroughly combined. Bring to a boil.
) Reduce heat again and cook for 5 minutes.
) Serve over rice.
) Enjoy!