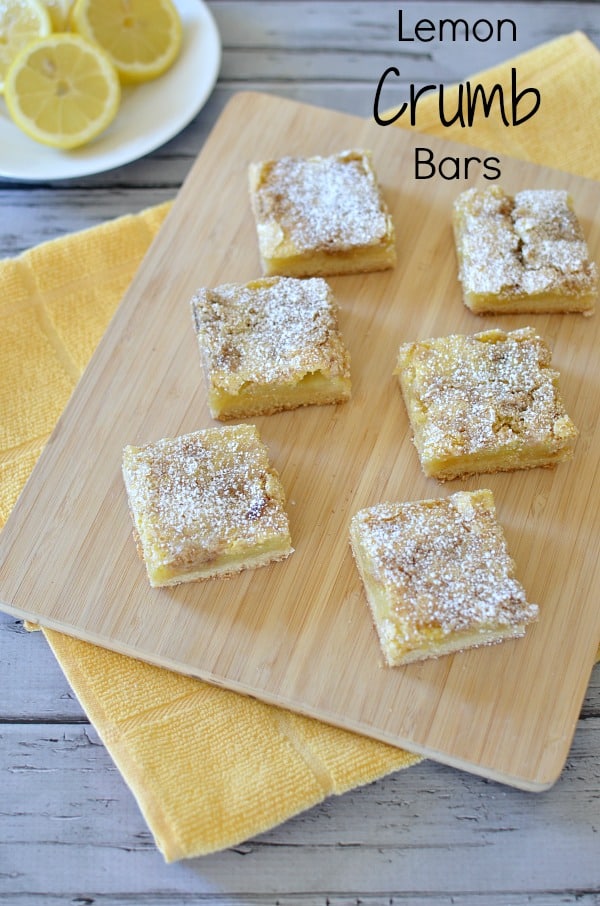 Happy Spring Everyone! Let's talk lemon crumb bars!  I know that everyone doesn't relate lemon to spring but guess what, I do!  If spring isn't going to come in full swing I am definitely going to make it come alive anyway I can.  This cool creation of citrus flavors will absolutely have you coming back for more. I never thought I would care for a tart dessert but this lemon crumb bar right here had me throwing all those feelings and thoughts out of the window. If you think I am joking try these and let me know how you feel. I promise I won't say, "I told you so!"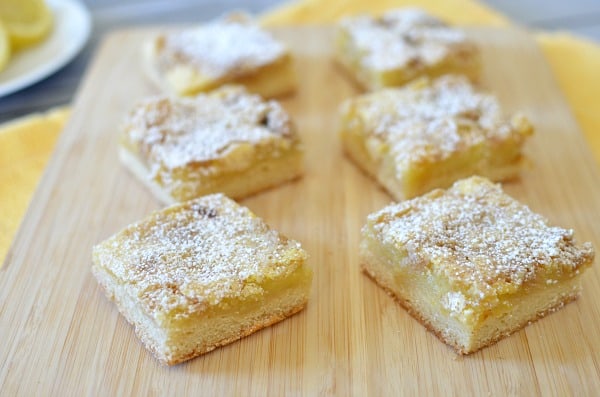 Lemon Crumb Bars
Ingredients
Crust
2 cups of flour
½ cup of confectioners' sugar
1 cup of butter, softened
1 teaspoon baking powder
Filling
2 eggs
2 cups of sugar
¼ cup flour
⅓ cup lemon juice
Crumb Topping
½ cup flour
½ a stick of butter
¼ cup brown sugar
Instructions
Crust
In a larger bowl, mix all ingredients until a crumbly dough is formed. Press mixture evenly in a lined parchment 13x9 dish. Bake at 350 for 20 minutes.
Filling
In a large bowl, mix all ingredients well. Pour mixture over crust.
Crumb
Mix ingredients until a crumb is formed. Sprinkle on top of filling then bake for 20-25 minutes. Cool completely and then cut into squares.
Notes
Optional but recommended -Sprinkle with powdered sugar.