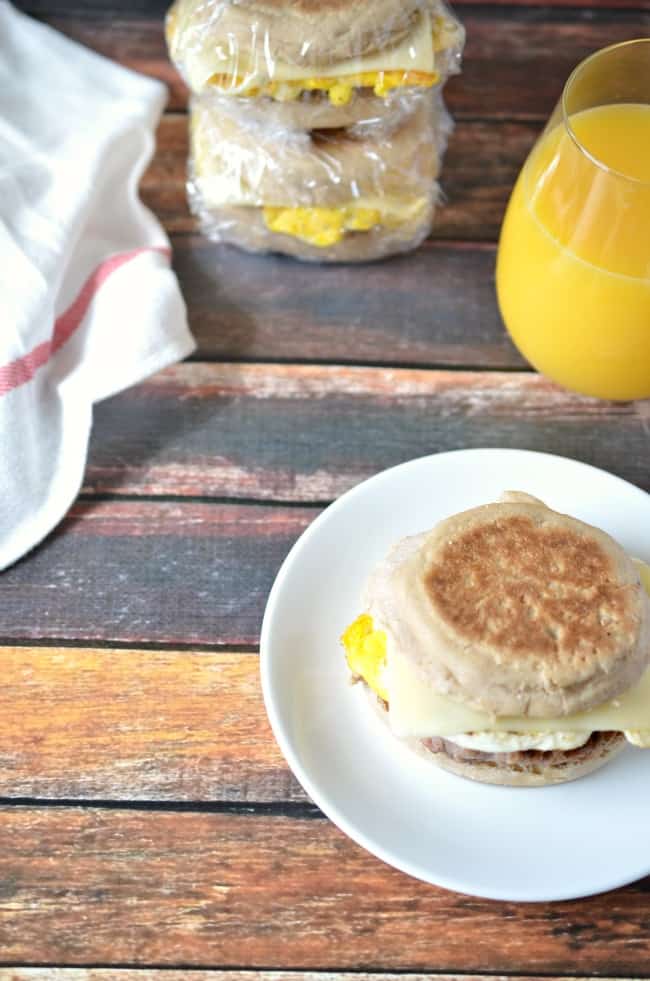 Breakfast is the most important meal of the day. This is a meal that I try so hard to never miss. I believe it is a critical component to starting your day off right.  Now, I don't know about you, but there are plenty of days that I wake up late and don't have time to prep something for breakfast.  Let me help save you on those days.
That brings us to these quick, easy and tasty make ahead breakfast sandwiches. If you take about 30 minutes on Saturday or Sunday, you can whip these little badboys up in a jiff.  If you follow the easy step recipe below, you will definitely be doing happy dance.  Say goodbye to scrambling out the door to work or to an important event on an empty stomach.  Do yourself a favor, make these lifesaver breakfast sandwiches, and get your morning back.
Make Ahead Breakfast Sandwich
Ingredients
6 English muffins, sliced in half
1 pound of your favorite breakfast sausage, divided into 6 patties
6 eggs
6 slices of your favorite cheese
Salt and pepper
Instructions
Heat a skillet to medium heat.
Fry sausage patties then left cool on a paper towel to drain excess grease.
Fry eggs.
Place slice of cheese on top half of muffin of all the muffins.
Place one egg on top of cheese on all the muffins.
Place sausage patties on top of egg.
Put both halves together to assembly. Allow to cool.
Wrap each sandwich in plastic wrap. Place sandwiches in a gallon freezer bag and freeze.
When you are ready to have put it in the microwave for about 90 seconds. The cheese should be melted when done.