This easy, delicious, and flavorful Mexican tortilla casserole will have the family running back for seconds and thirds.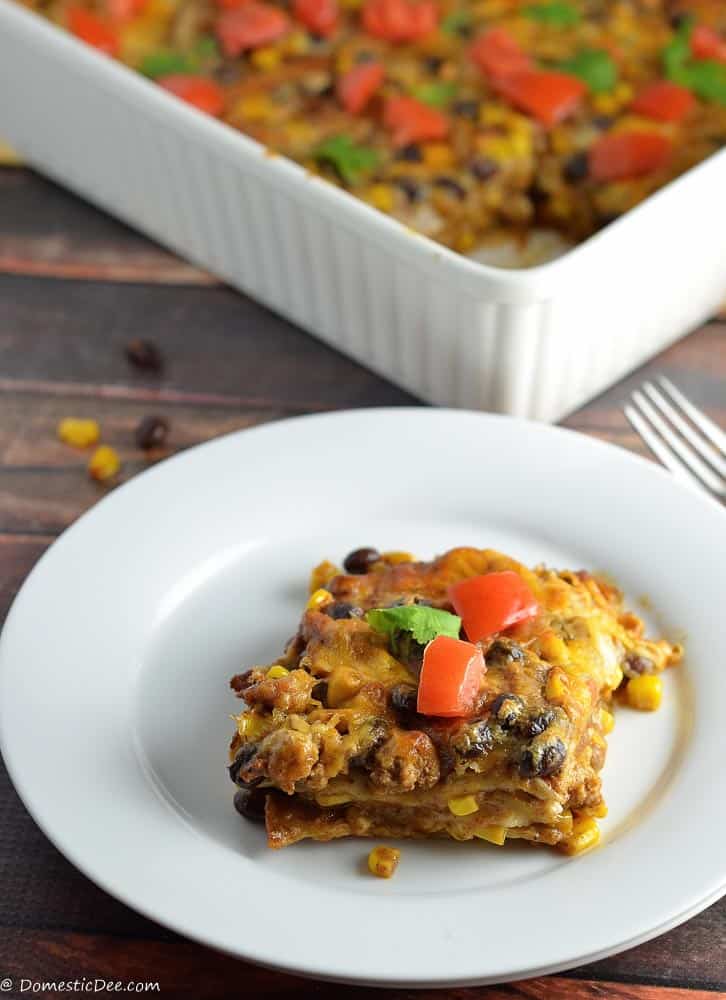 In our family, we typically have Mexican once a week. It normally consists of Taco night. However, on this night I decided to switch things up a little with this Mexican Tortilla Casserole.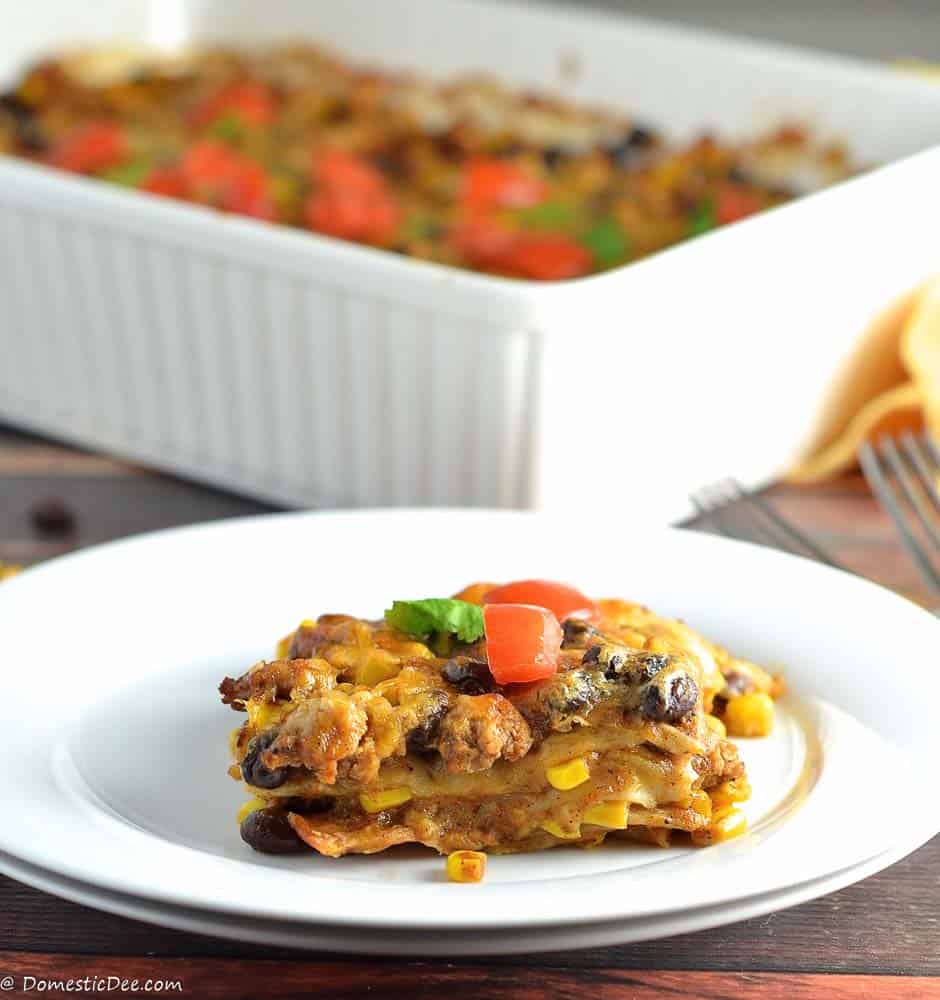 Man oh man, I am so glad I did. This casserole is full of flavor, gooey layers of oozing cheese, and a hearty meat filling.  This dish is easy to make and does not require much effort. Just layer the tortillas, add in the filling, and the cheese then VOILA! You have a Mexican Tortilla Casserole that is sure to please your family.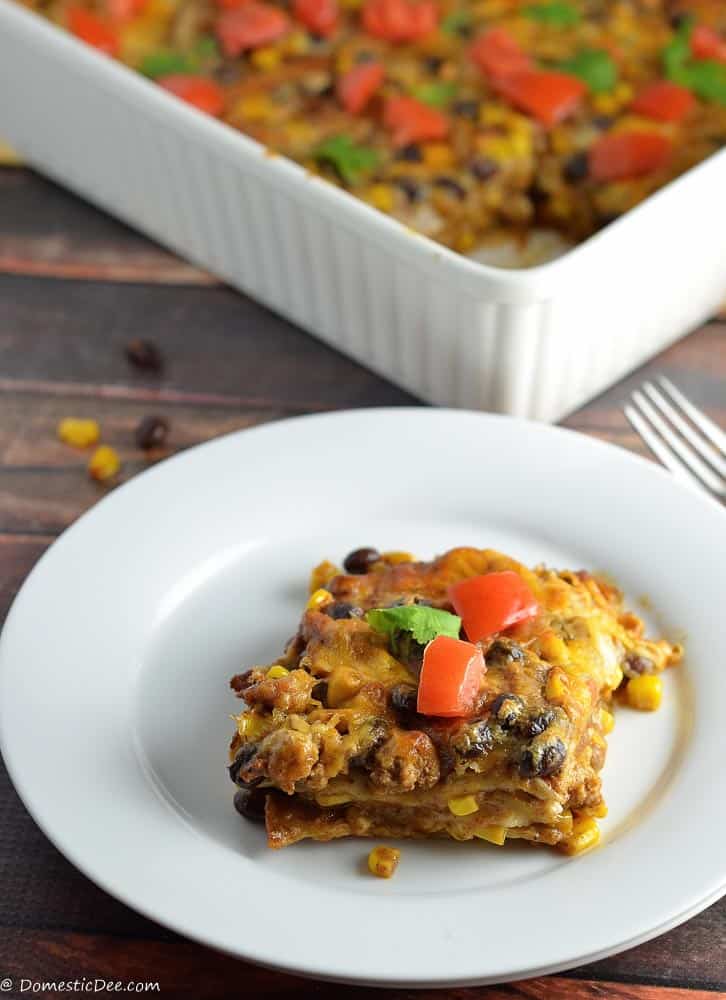 Go ahead and switch up your taco night with this casserole and let me know how it went with your family in the comments below.
Craving more? Subscribe to Domestic Dee to get new recipes delivered to your inbox! Keep in touch on Facebook, Pinterest and Instagram for all of the latest updates.

Mexican Tortilla Casserole
Ingredients
1 tablespoon olive oil
1 lbs of ground meat
½ onion, diced
1 (19 oz) can enchilada sauce
1 (15 oz) can black beans
1 (15 oz) can of corn
1 (4.5 oz) can green chilies
2 teaspoon chili powder
1 ¼ teaspoon cumin
½ teaspoon salt
¼ teaspoon paprika
¼ cup sour cream
6 medium sized flour tortillas
3 cups of shredded Mexican cheese
1 tomato, chopped (optional)
Cilantro (optional)
Instructions
Preheat oven to 350 degrees.
Spray a 13 x9 baking dish with cooking spray
Heat a medium skillet with olive oil on medium heat.
Add your ground meat and onions and sauté until meat is browned.
Change the heat to low, add sauce, black beans, corn and seasonings. Stir until warmed.
Turn the stove off. Add in sour cream and stir.
Place two tortillas in the bottom of this dish (they may slightly overlap). Spread ⅓ of the meat mixture, top with one cup of cheese. Repeat twice.
Bake for about 35- 40 minutes or until the dish is bubbly.
Let stand about 10 minutes before serving.
Garnish with diced tomatoes and cilantro