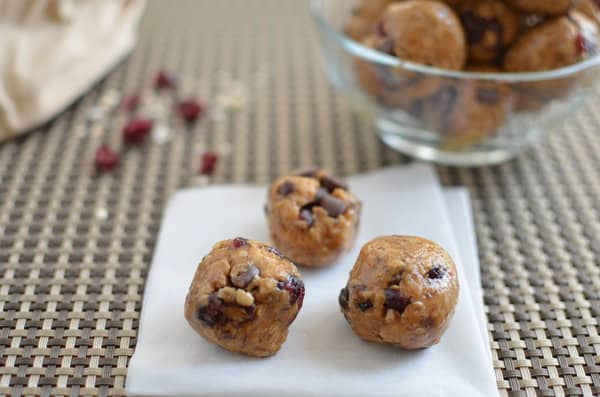 Need a little boost of energy?  I mean who doesn't these days when it seems like life is going 100 mph. These energy balls are quick, easy and DELICIOUS! Did I say DELICIOUS?? They are a great snack that really satisfies your sweet tooth if you have one of those! Oh, how could I forget you don't have to bake them and you only need one bowl (I hate dishes!). How cool is that?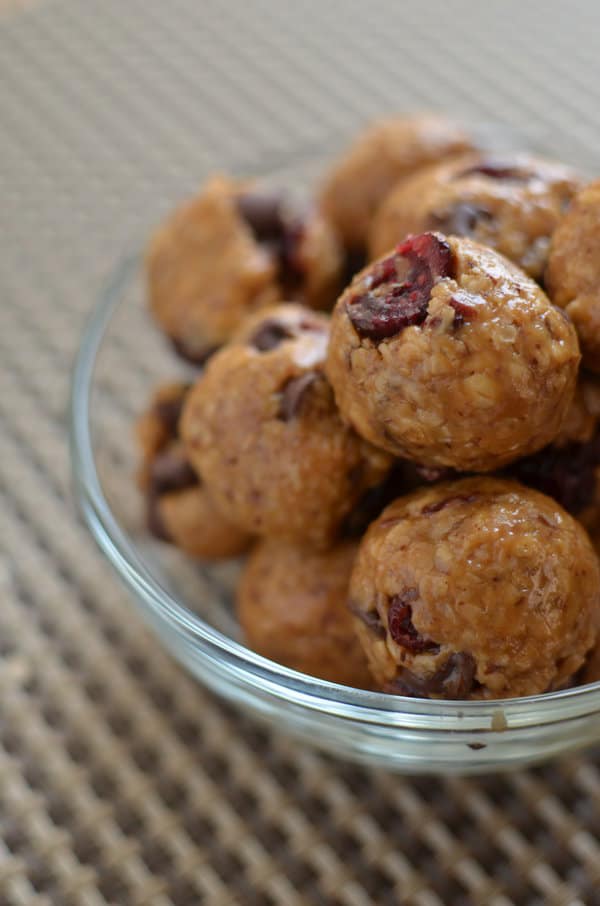 Protein Energy Balls
Ingredients
½ cup peanut butter
½ cup honey
1 tsp vanilla
2 T flax seeds
1½ cup quick oats ( not instant)
½ cup craisins
½ cup chocolate chips (optional)
Instructions
Mix first 3 ingredients until well combined.
Add flax seeds and mix well.
Fold in oatmeal, craisins, and chocolate chips until well combined.
Roll into small balls and refrigerate about 20 minutes.