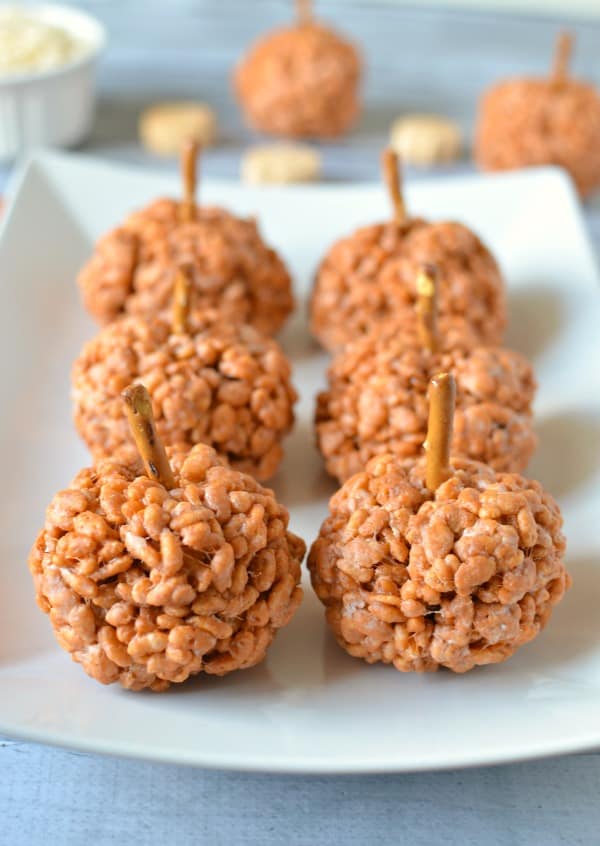 Autumn is here!  Do you know what that means….pumpkin season!  It seems like yesterday when my friend told me about the Pumpkin Spice Latte at Dunkin Doughnuts.  When I tasted it, I was like OMG clearly I have been missing out.  Since the changing of the season, I've really had the urge to go on a pumpkin tasting spree by sampling pumpkin bread, pumpkin donuts, or anything with the word pumpkin in it.
That  brings me to these pumpkin spice rice krispie treats.  This treat is so glorious and has pumpkin overflowing in every bite.  If you like rice krispie treats and pumpkin you are going to love these.  Oh, one last thing, there is a hint of white chocolate inside.  Try these out and let my know what you think in the comments section below.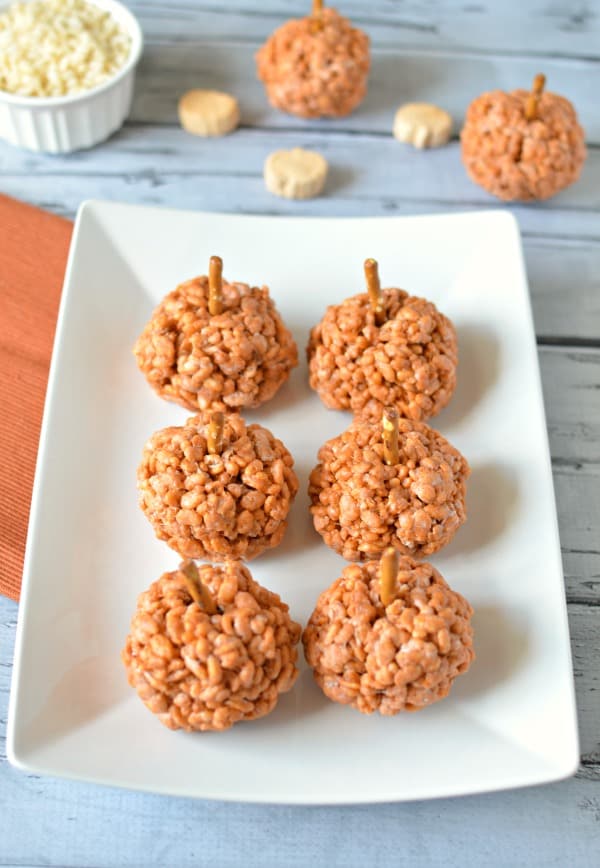 Craving more? Subscribe to Domestic Dee below.
DON'T MISS OUT!
Join Our Community for Exclusive Updates and a FREE Recipe Card Delivered Straight To Your Inbox
Pumpkin Spice Rice Krispie Treat
Instructions
Turn a medium sized pot on medium heat.
Melt butter.
Add marshmallows and stir with a rubber spatula until melted.
Add white chocolate chips and stir until melted.
Add vanilla, pumpkin spice, food coloring then continue stir.
Fold in rice krispies one cup at a time.
Roll in small balls and then stick a pretzel in the top.
Keep in touch on
Facebook
,
Pinterest
and
Instagram
for all of the lastest updates.
I'll love to see your creations on Instagram, Facebook and Twitter! ! Hashtag #domesticdee so I won't miss out 🙂