This delicious maple dijon chicken is cooked in the slow cooker. It is very easy to make with only a few ingredients you probably already have in you kitchen.

Hey! Christmas season is in full swing. Christmas trees, lights and décor galore! As the season is in full swing I feel like my to-do list is growing and growing. Someone stop it!  I am like OMG!  No not me.
It is one thing to have to plan for Christmas but on December 25, 2014 it was a day like no other. My number #2 babyboy was born.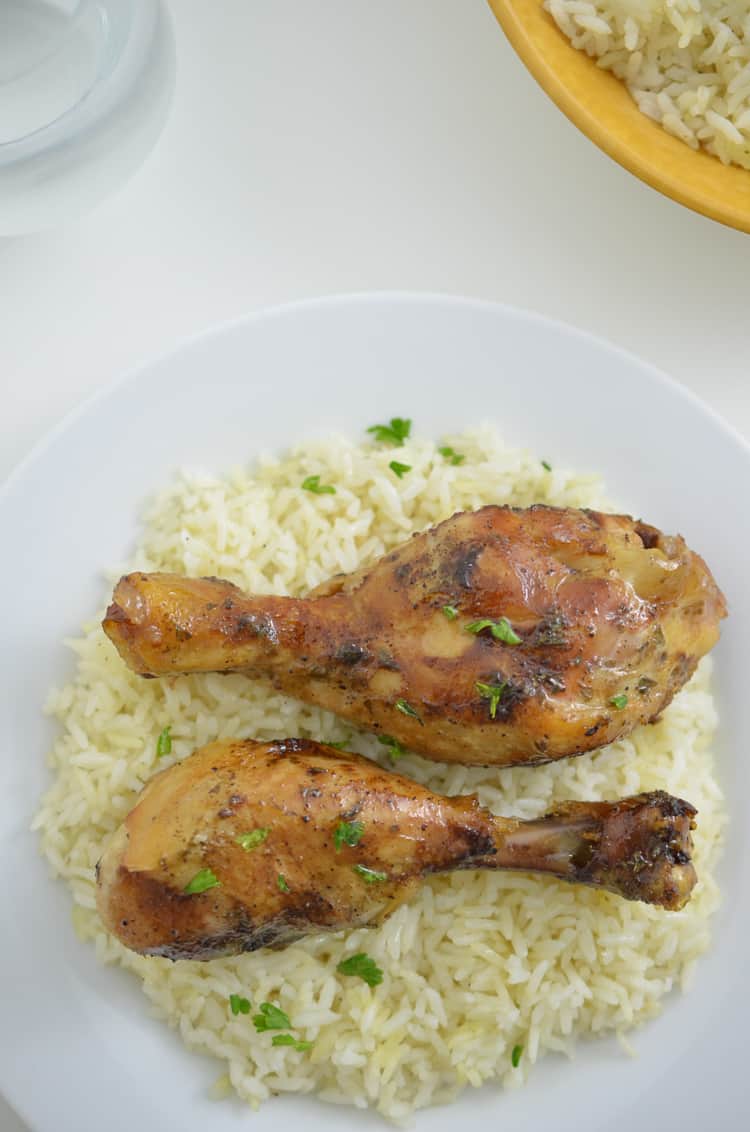 So guess what?  I now have Christmas and a Birthday to plan for. Fun, Fun, Fun!  I mean I still can't believe that I have a child that was born on Christmas Day.  In the same light,  I still can't believe I have two sons. What a blessing!
With all the planning and the to-do listing, I am still trying to get into the kitchen and make wonderful meals for the fam. The kitchen is just where I find relaxation but sometimes I just have to get in and out.  Being a mom, wife, full-time corporate worker, and part-time blogger, I stay busy and occupied with life.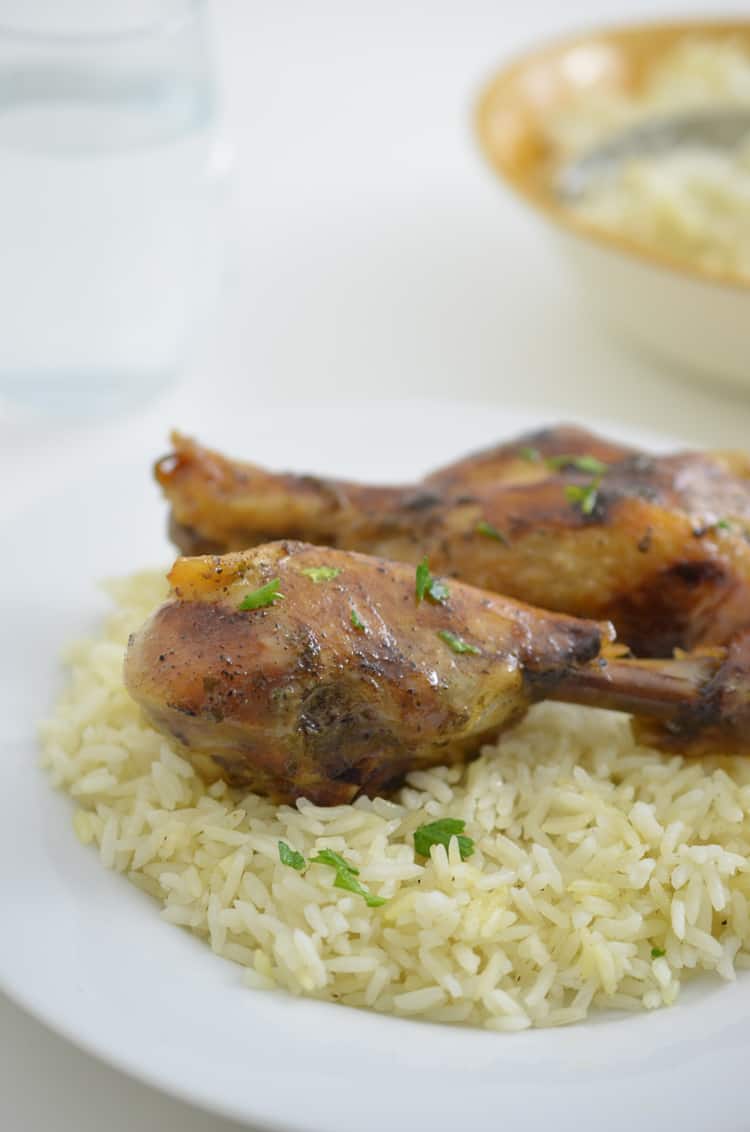 That is why I have pulled out my handy dandy slow cooker. I love this bad boy to death!  I also pulled out one of my new faves, The Skinny Taste Fast and Slow Cookbook.  I love her recipes and the concept of her blog (check it out here).
When she announced that she was creating this cookbook, I jumped on Amazon Prime to pre-order that same day . To have to wait for this book was so worth it.  If you follow me on Instagram you will notice that I had the book the day it came out.  Thirsty much?  
Let me tell you, the recipes are:
Simple!
The photos are AMAZING!
And the food is DELICIOUS!
What more can you ask for?
There are so many recipes that I want to try.  At first, I didn't know where to start but with my to-do list growing, I had to make something easy and quick.  Let me tell you, there are plenty of recipes in the book to choose from.  My first recipe of choice was the Maple Dijon Chicken.
OMG!  Pure deliciousness!  Plus it was no time to prep.  I just whipped up the sauce, threw the chicken in the pot, and dumped the sauce on top.  From there, you set it and forget it, just like the slow cooker says.
In order to kill my free time, I went and did other tasks on my to-do list, came back in a few hours and BAM!  Dinner was ready to eat!  Where is an easy button when you need it, because this was definitely it?  I could have hit it 10 times for how simple of a recipe.
Don't you just love simple, easy and delicious?  I know I do.  Definitely check out this cookbook, I know you will be pleased.  Don't forget to let me know in the comments below, any cookbooks that you enjoy that has simple yet delicious recipes to explore.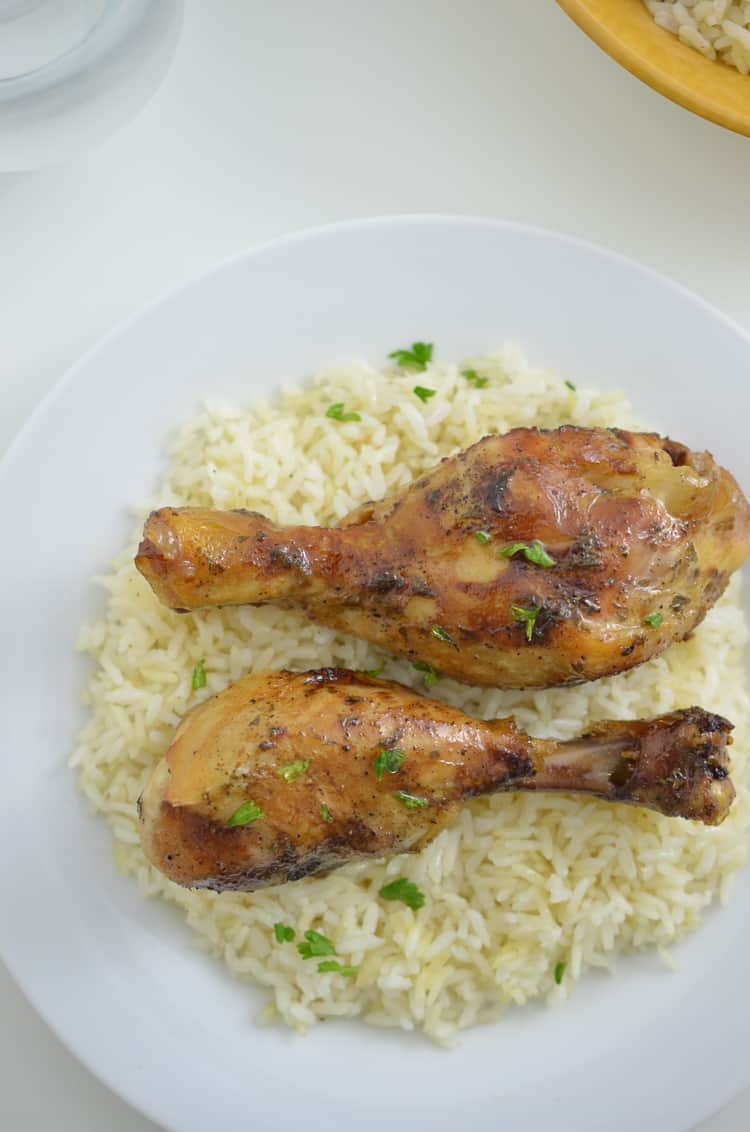 Skinnytaste's Slow Cooker Maple Dijon Chicken Drumsticks
Ingredients
8 skinless drumsticks
¾ tsp garlic salt
Pepper
¼ cup pure Maple syrup
2 tbsp balsamic vinegar
¼ cup Dijon mustard
Instructions
) Season chicken with garlic salt and pepper.
) Place chicken in the crockpot.
) Mix maple syrup, vinegar and mustard in a bowl.
) Pour mixture over chicken.
) Cook on high for 4 hours.
) For a brown color let it cook on warm 4 hours.
Notes
I added thyme and onion powder to the chicken.